16.09.2020
OMMELIFT launches insulated 2650iRX-46kV
OMMELIFT has introduced a new insulated platform – the 2650 iRX-46kV. The platform is Category C, and is designed for working close to power lines. All booms are insulated with Waco fibre glass sections which enables safe and maneuverable work. The new 2650 iRX-46kV is ANSI A92.2 compliant.
Industry Leader
The 2650 iRX-46kV has a working height of 26.5m (ft. 86'9") and an unrestricted outreach of 12.2m (ft. 40'). A dual parallelogram articulating riser gives 13m (ft. 42') up-and-over free clearance and provides vertical wall tracking. Features also include hydraulic circuit for saw hook-up and 180° basket rotation. With the telescopic section working on rollers there is no slide pad friction in the telescopic movements. This ensures same operation speed with full basket load in all positions.
Robust and powerful
The OMMELIFT 2650 iRX-46kV has a powerful off-road driving capability and a heavy-duty shield package. The stabilizers allow the machine to be set-up on uneven levels up to 40% (21.8°). Simple and intuitive, multi-function lift operation from the radio controller make operator
True Hybrid
The 2650 iRX standard version is a true diesel/battery hybrid with engine generated re-charge of the battery pack. Battery power means no noise and no fumes.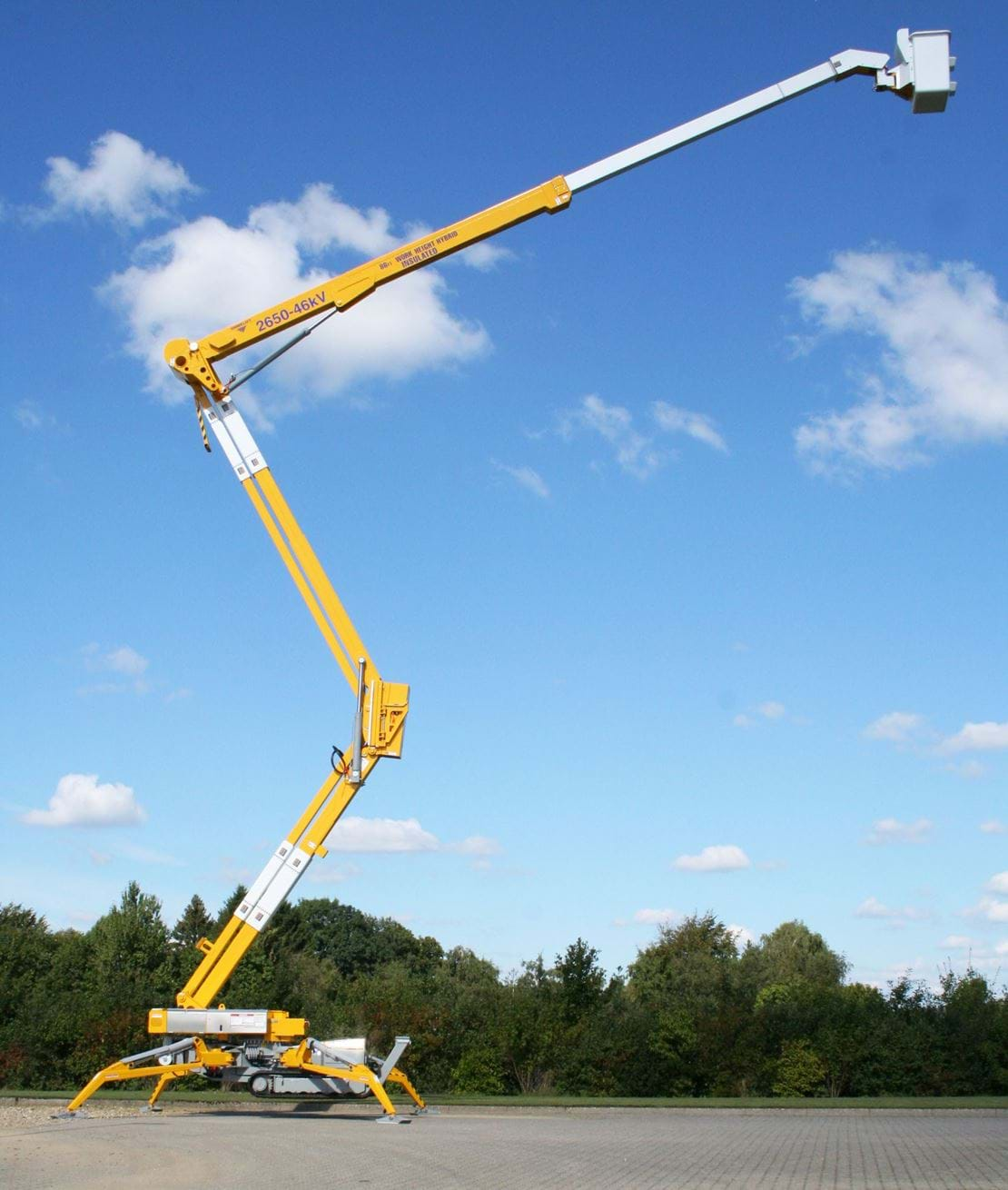 Safe work close to power lines
The insulated 2650 iRX is a tracked platform specifically designed and built to meet the needs of professionals in the Tree Work business.
Axel Thøgersen, CEO at OMMELIFT A/S, says: "It is our finest job to help professionals work safely at height. This lift provides a safe foundation for e.g. Tree Workers to work safe in close distance to powerlines."