25.06.2020
Top 3 Accessories
Inspired by next week's shipment off a one-of-a-kind lift – a trailer lift painted in a so called Mercedes-grey customized to the color of the customers car – we wanted to make a list of the most popular accessories customers choose when buying their OMME trailer lift or crawler lift.
Top 3 Accessories for Trailer Lifts
Color
A color can signal recognizability, profession, personality, and many other things. Therefore, color is one of the options, that many customers choose and customize to their company, when they buy an OMMELIFT. We can paint in almost every RAL color and we have a painting shop right here at the factory. So, whether you want your lift to be painted according to the rest of your rental fleet, your company colors, your car or just your favorite color, we can help you.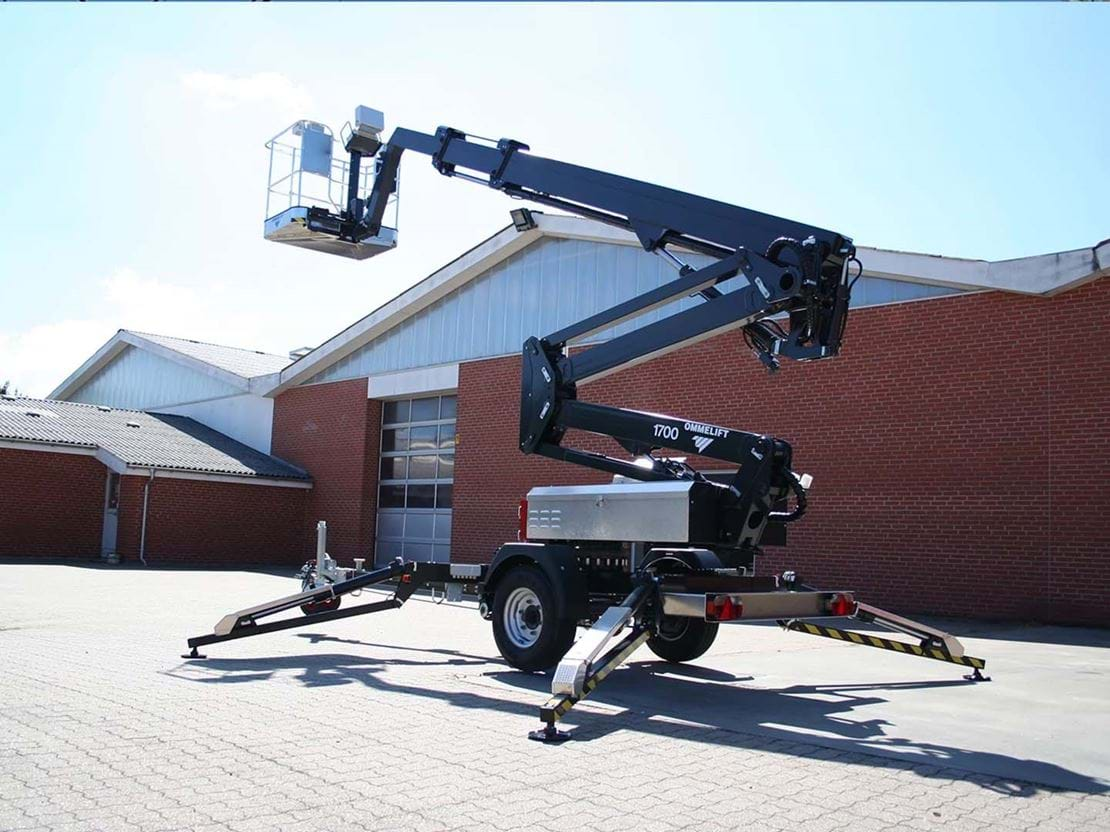 Double Charger System with Boost Effect
Are you often on the road with your trailer lift, it can be challenging to find time to charge the batteries. That is why our double charger system is a popular why to customize the trailer lift. The double charger system enables you to use the trailer lift even when the batteries are almost flat. You do not have to wait until the batteries are recharged. The primary charger functions normally while charger no. 2 boosts power into the batteries when the pump of the lift is activated. The extra boost effect will give continuous operation for the whole day when connected to 230V. If the batteries have been emptied you just connect to 230 V and after 15 min. of charging, you can use the lift almost continuously the rest of the day.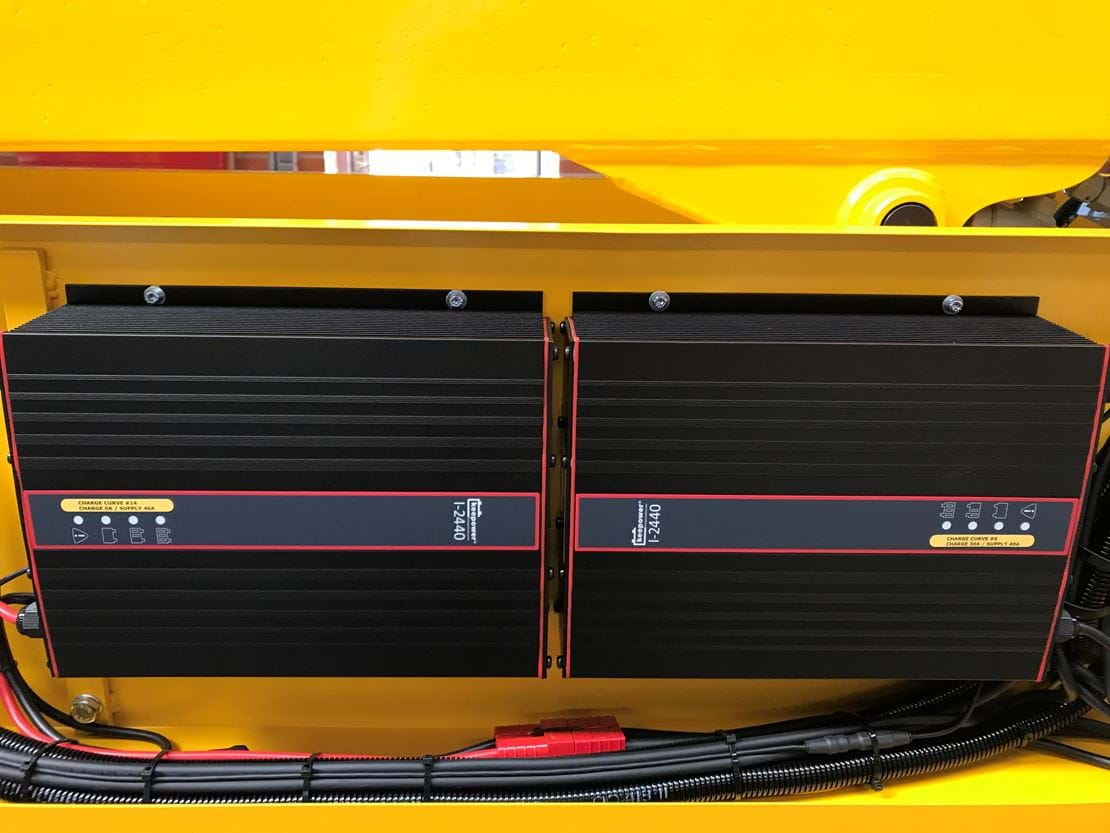 Plates for Stabilizers
When going out to a customer to work at height you do not always know which conditions you will meet. Therefor many find it comforting to have the extra security of the stabilizer plates. The supporting rubber plates makes set up on uneven and soft ground easier and safer. Under transport the plates are safely stores on the holders on the lift.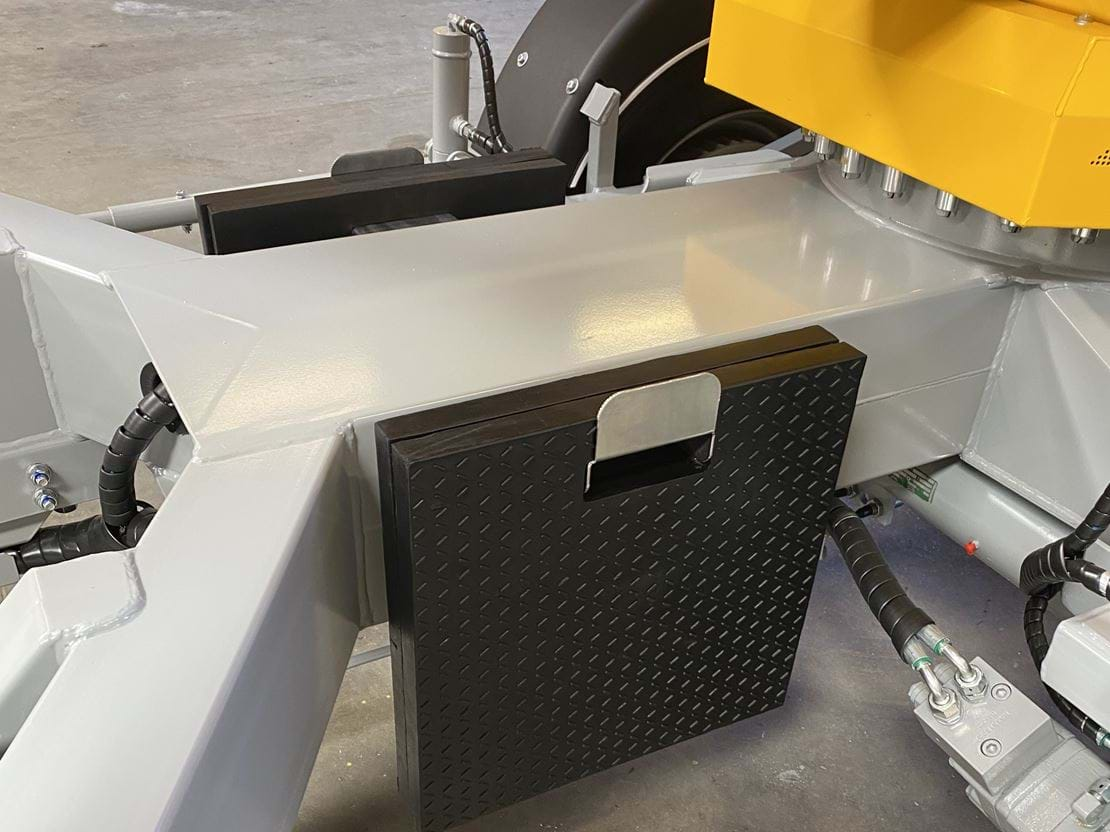 Top 3 Accessories for Crawler Lifts
Color
Color are also one of the most popular options when customers buy OMME crawler lifts. Here recognizability also important and you can choose freely between almost every RAL color. Whether you want your OMMELIFT to match your rental fleet, your company colors, your car or just your favorite color, we can help you.
Automatic Set-Up
Optimal time consumption is a key factor at most companies. Therefor many choose automatic set-up. Via a turning key the crawler lift automatically sets up or dismounts. Simple and easy. This eases the task of setting up and dismounting the lift and it releases time for other tasks.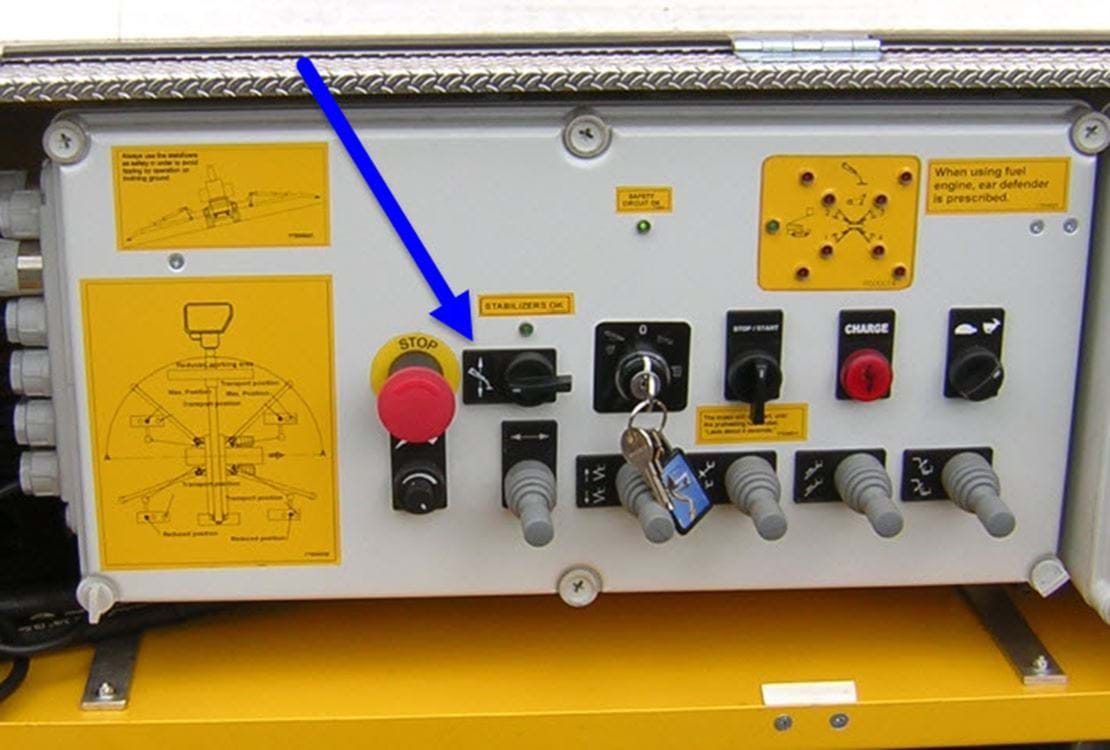 Wireless Drive
The last of popular choice for the crawler lifts are the wireless drive option. This function enables you to steer the crawler lift from a distance, which again creates a better and more safe and flexible work environment.