21.06.2018
Great weather and lots of visitor - E&H'18
Throughout the days both existing customers and curious visitors visited our booth – with us we had our 18 m (ft 60') crawler lift the OMMELIFT 18.40 RXBDJ with Danish trade show debut
Do you want to hear more about Omme Lift being the right choice for you? Contact us here
Thanks to our visitors
We would like to thank the visitors at our stand as well as our co-exhibitors for a great exhibition
Visitors came by to talk about the best solution for exactly them and their competitiveness. As always, our employees were ready with competent guidance – based on the customers unique situation
Interested in more informations about Omme Lift? Contact us here
Personal Access Platform of upmost quality
We brought five lifts for the trade show – four of them were exhibited at our own booth
With us were both trailer and crawler lifts – and even though our mini trailer lift reaching 12 m ( ft 39') and our 13 m (ft 41'12'') telescope trailer lift always are great successes, our 18 m (ft 60') crawler lift OMMELIFT 18.40 RXBDJ with Danish trade show debut got the most attention
18.40 RXBDJ is a compact crawler lift and a True Hybrid giving the user flexibility for both indoor and outdoor usage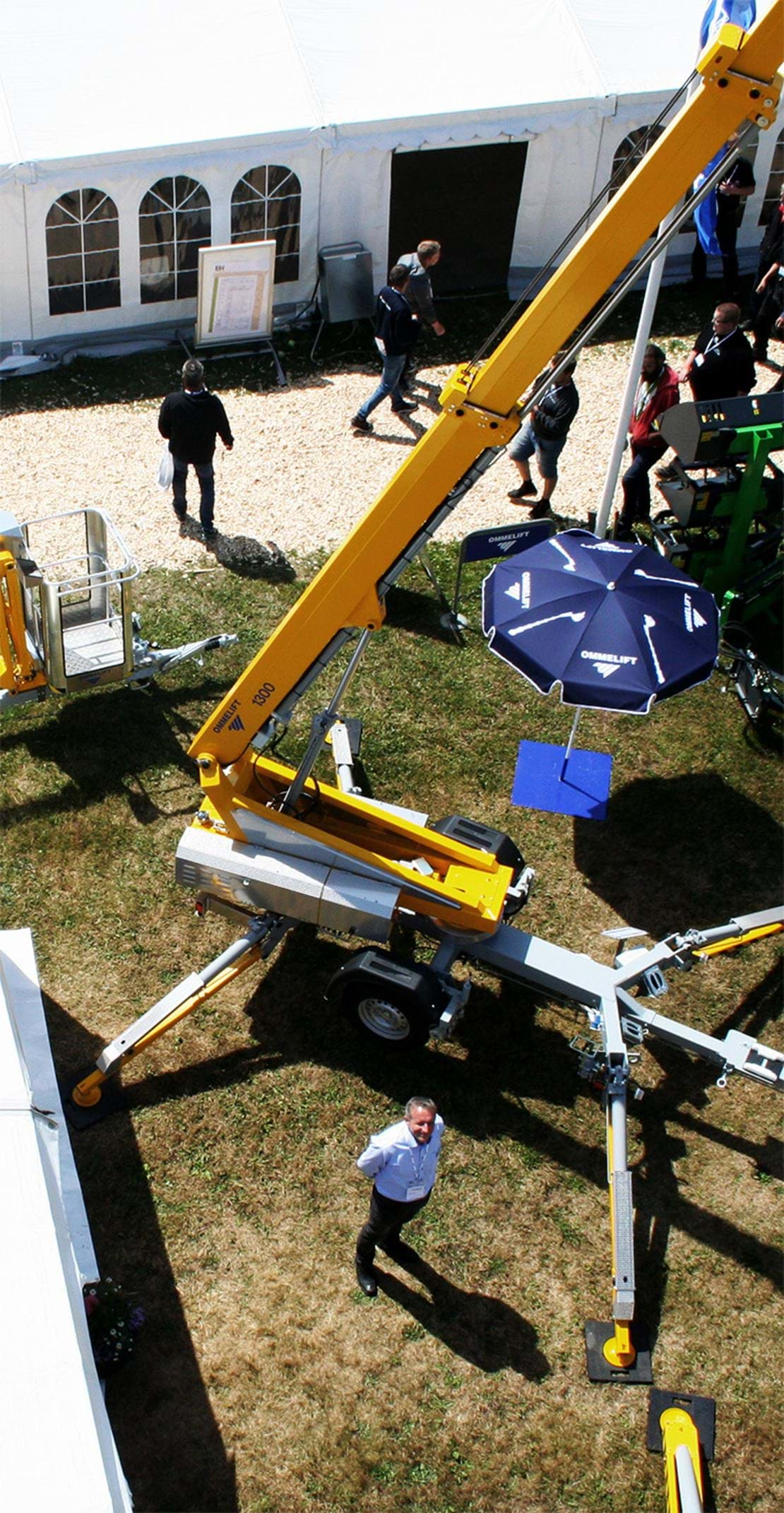 What is E&H?
E&H (Entreprenør og Håndværk) is the Denmark's largest working trade show for the construction and building industry. The show takes place at MCH Messecenter Herning, Denmark
How to get further information
Contact us here for more information our lifts – we are always available with competent guidance based on your unique situation. Follow us on LinkedIn for more interesting news.