22.03.2015
42m Omme Lift Enables Canterbury Cathedral Tower Inspection
Ommelift 42m gave conservationists a rare opportunity to inspect stonework and stained glass at World Heritage Site in England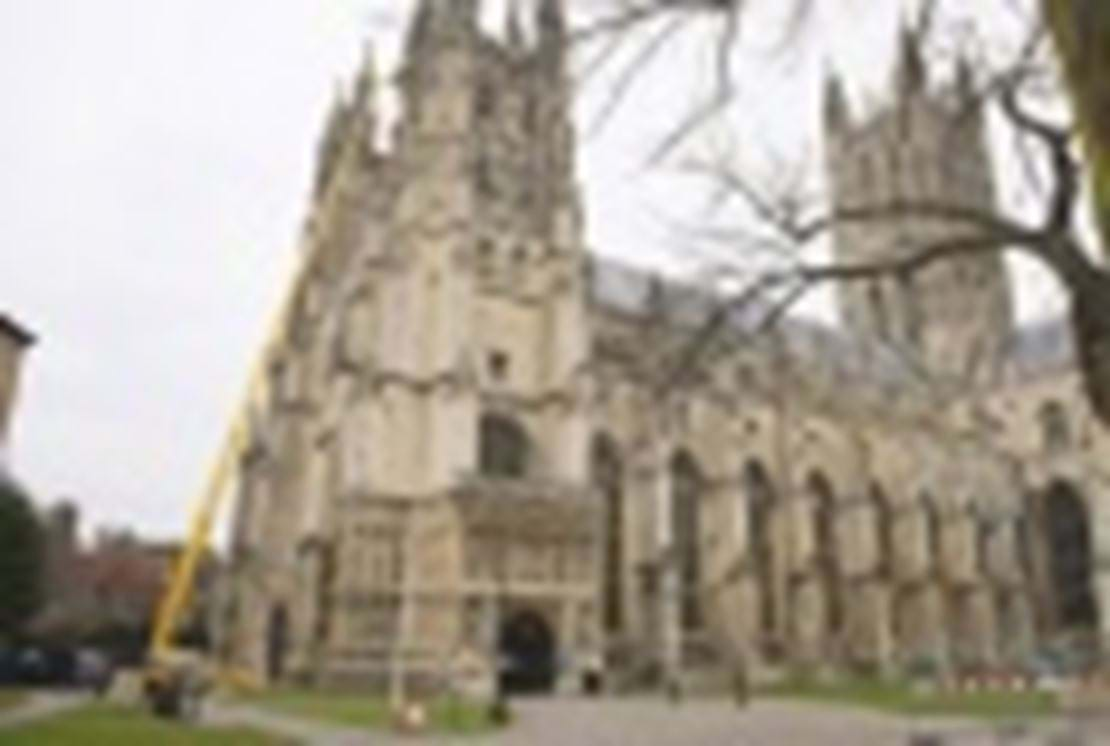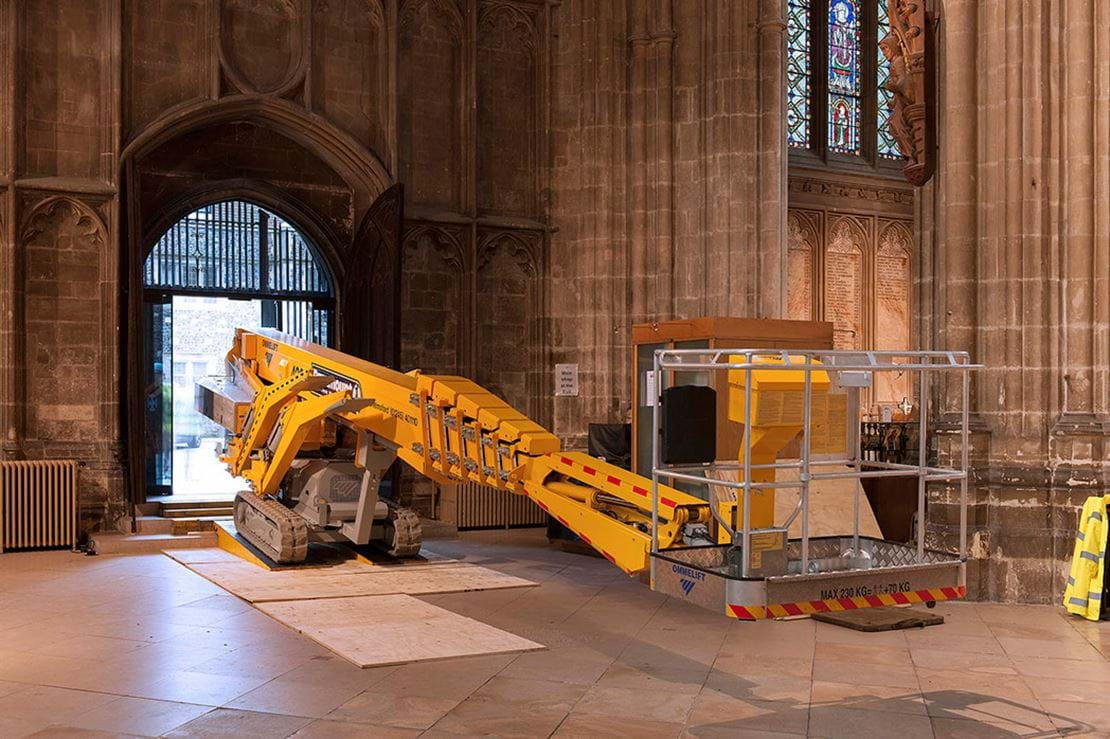 A tracked boom lift gave conservationists a rare opportunity to inspect stonework and stained glass at Canterbury Cathedral in England.
The cathedral required an inspection survey in preparation for the proposed conservation to the Nave roof and West Towers, together with stonemasonry to the upper Nave buttresses and conservation of the Nave's stained glass windows. This conservation project is funded by a major grant from the Heritage Lottery Fund (HLF), plus significant support from private individuals, charitable trusts and foundations. Part of The Canterbury Journey project, it aims to radically transform the accessibility and sustainability of the World Heritage Site.
Using an Ommelift 4200 RBDJ crawler-mounted boom lift, the cathedral's expert team accessed the seldom-seen high level interior vaulting of the Nave, which is 25 metres (FT 82') high; then used the same machine outside to inspect the stonework on the West Towers, fully 42m (FT 137') above ground.
The non-marking tracks distributed the machine's 6,805kg (15000 lbs) weight over a large area, reducing ground pressure so there was no risk of damage to the floor of the Nave. The tracks also helped the machine to traverse slopes as well as working comfortably outdoors, even on rough terrain.
Heather Newton, the head of Stone Conservation at Canterbury Cathedral, commented: "This particular MEWP was invaluable in facilitating a survey of the nave vault and the exterior fabric of the western towers. It enabled Jo Deeming, the Cathedral's Surveyor to the Fabric, and others to assess the condition of the stonework and more accurately scope the work for the 'Canterbury Journey' HLF projects".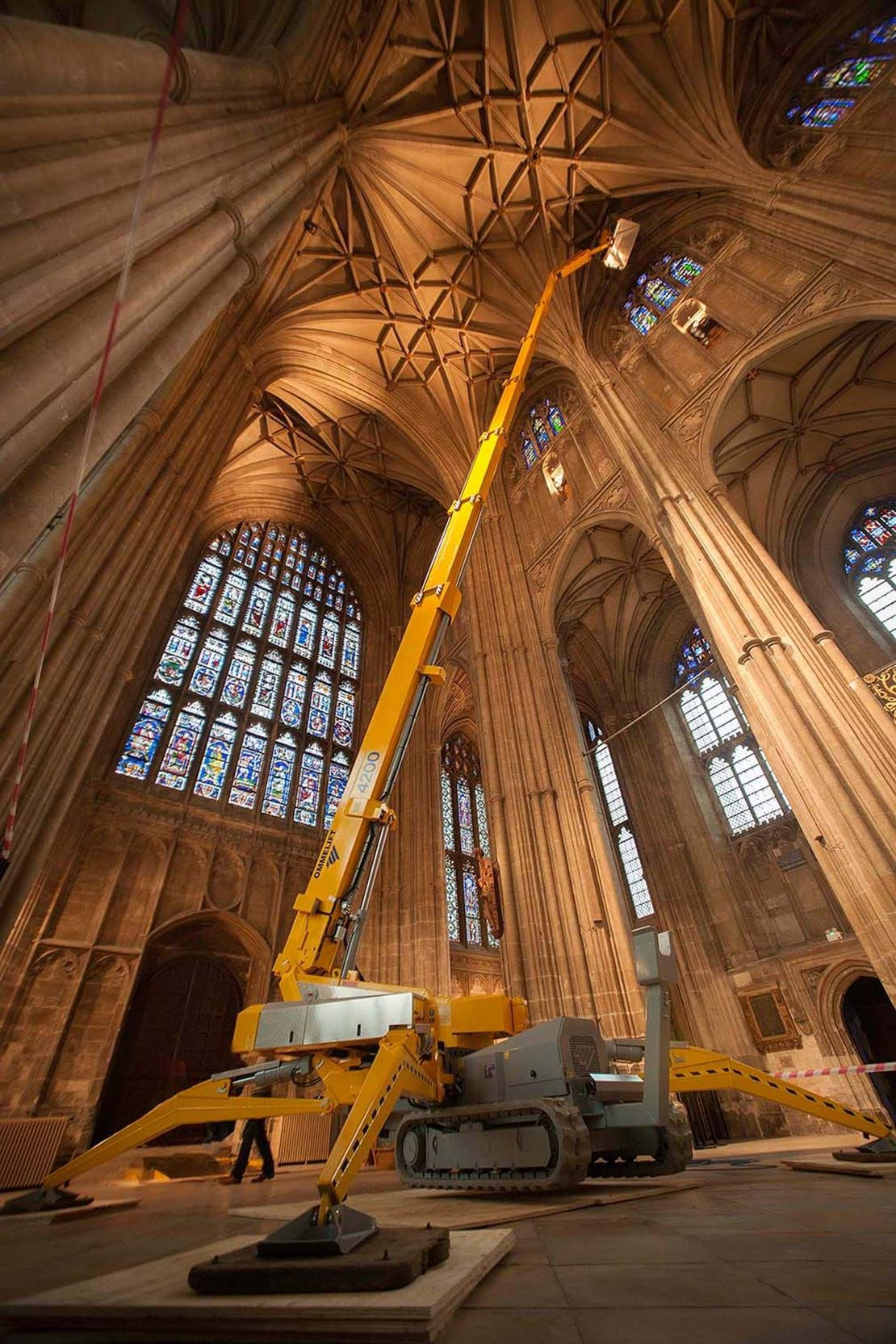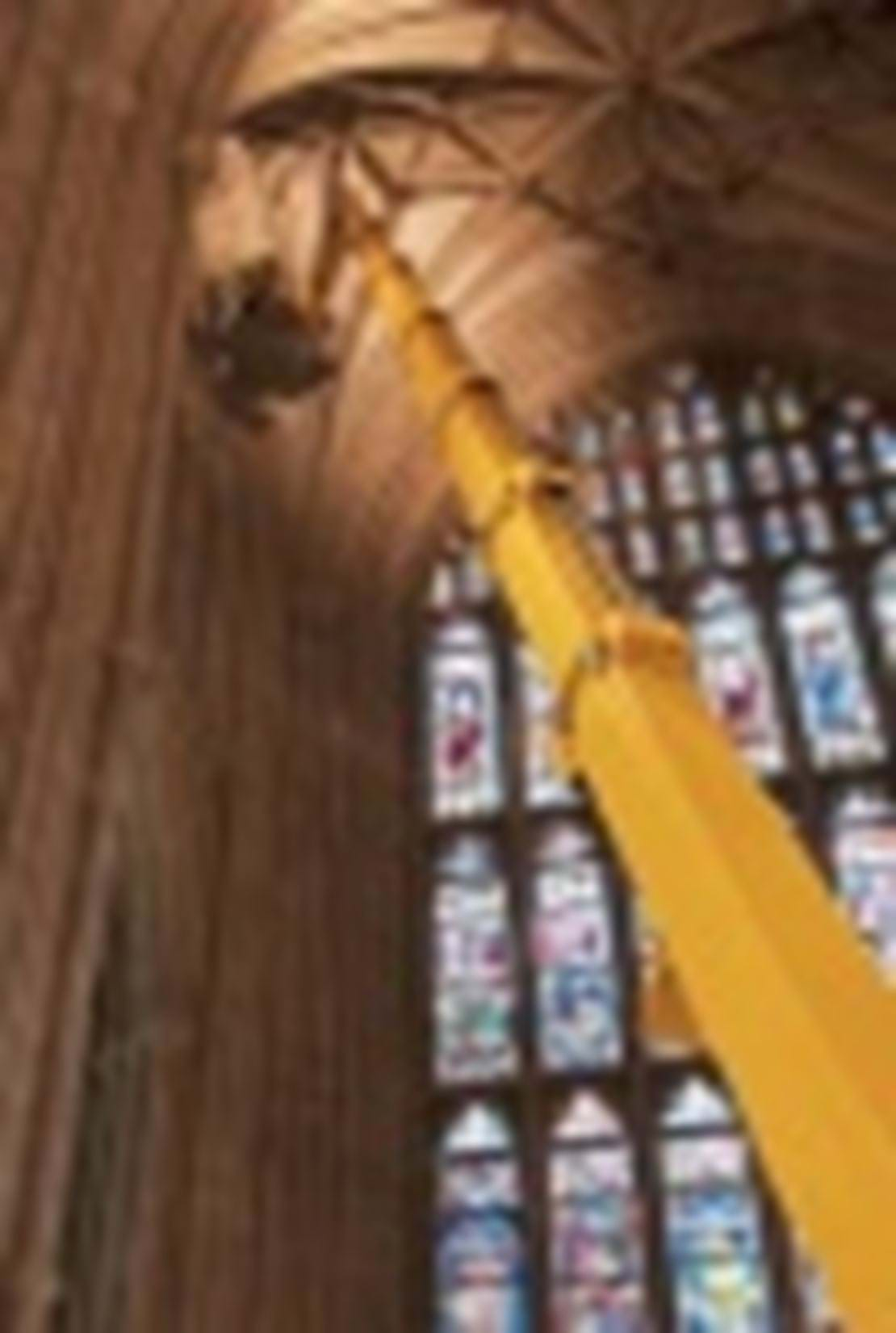 The cathedral – a World Heritage Site - hired the Ommelift from Paramount Platforms, a leading independent provider of specialist access equipment.
Lee Kerr of Paramount Platforms said: "The cathedral required a very versatile machine that could pass through quite a narrow doorway, work inside and outdoors; had low ground pressure and yet could reach heights of more than 40 metres (FT 30'). Using the Ommelift 4200 meant the entire inspection was completed within three days."
Paramount purchased the Ommelift from Access Platform Sales (APS), the exclusive UK distributor. Steve Couling, Managing Director of IAPS Group, which owns APS, said: "Tracked booms are increasingly used for working at height in and around historic buildings and ancient monuments. We were delighted that an Ommelift made a small contribution towards the conservation and safeguarding of one of Britain's most important religious buildings."
Paramount was the first UK customer for the Ommelift 4200 RBDJ, which was launched in 2014. Based in Chelmsford, Essex - and supplying a national service - Paramount has a growing fleet of tracked lifts and truck mounted booms - and offers experienced operators with its Ommelift machines. They are popular with the company's clients in telecommunications and for commercial window cleaning or facilities maintenance in London, where narrow access is often a challenge.