02.10.2013
Up in the air!
Delivering the OMMELIFT 3000 RBD to the Finnish Parliament House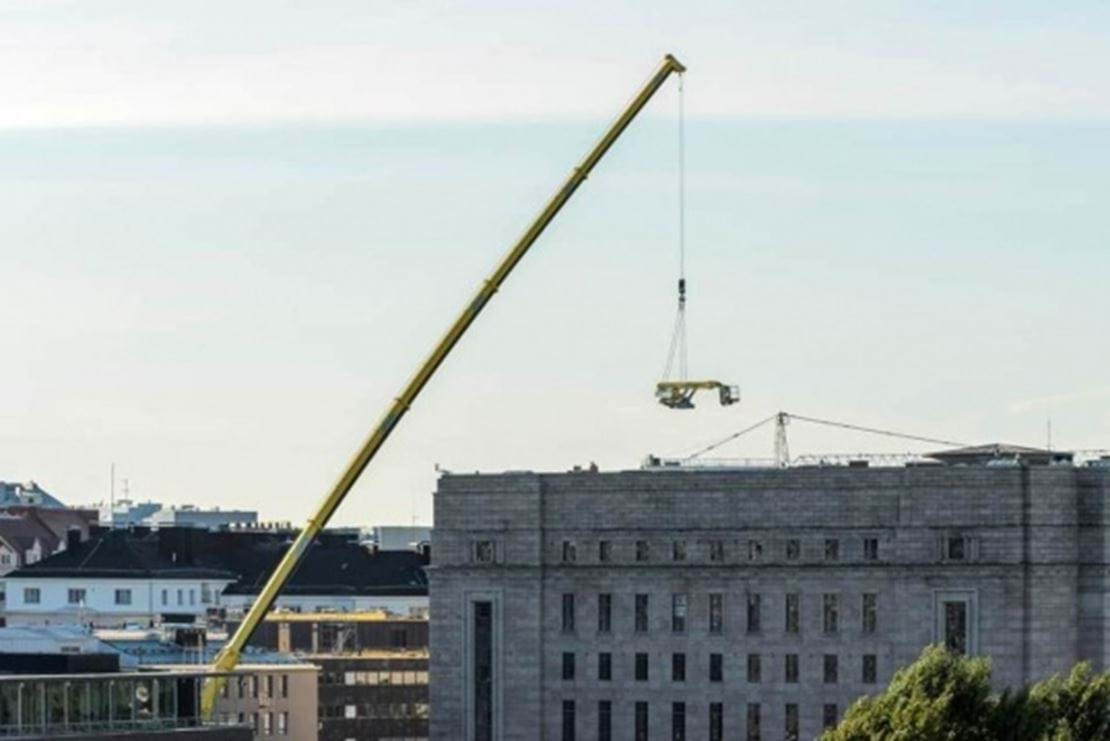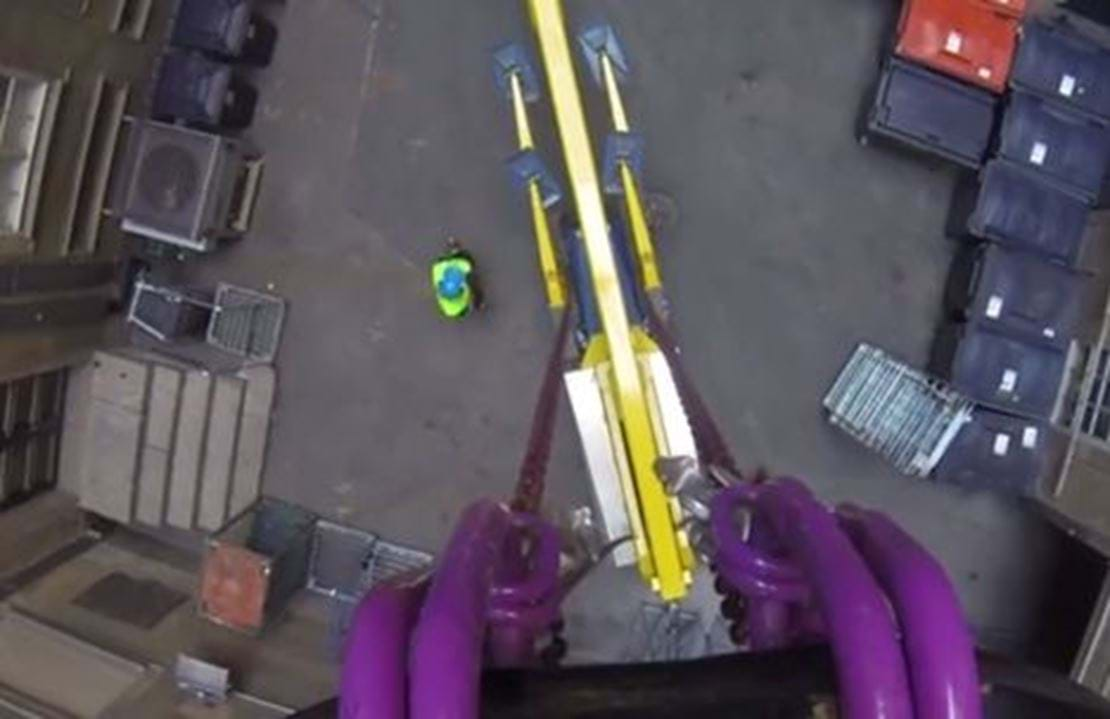 Unusual methods are sometimes needed to get the job done. This was most definitely the case with the transportation of the OMMELIFT 3000 RBD lift to location at the Finnish Parliament House in Helsinki.
The OMMELIFT 3000 RBD lift rented from Ramirent was needed for assessing the condition of the Finnish Parliament House. The assessments were to take place in one of the three inner yards of the Parliament House, but as it was built in 1931, the doors, corridors and hallways were not designed for large machinery to pass through.
If you can't proceed on land, you must venture for the skies!
The solution was to rent a six axle Liebherr All Terrain crane to lift the OMMELIFT 3000 RBD to its destination. After careful calculations the conclusion was made that it would indeed be possible to deliver the equipment from the top rather than ground level. A risk analyses and a lifting plan were made and the scheme to hoist the equipment through the air was set.
The OMMELIFT 3000 RBD was secured to the crane and lifted 30 meters high and then set to its location in the Parliament House's inner yard, allowing the customer Ukri OY to proceed with their task.