22.01.2013
True Hybrids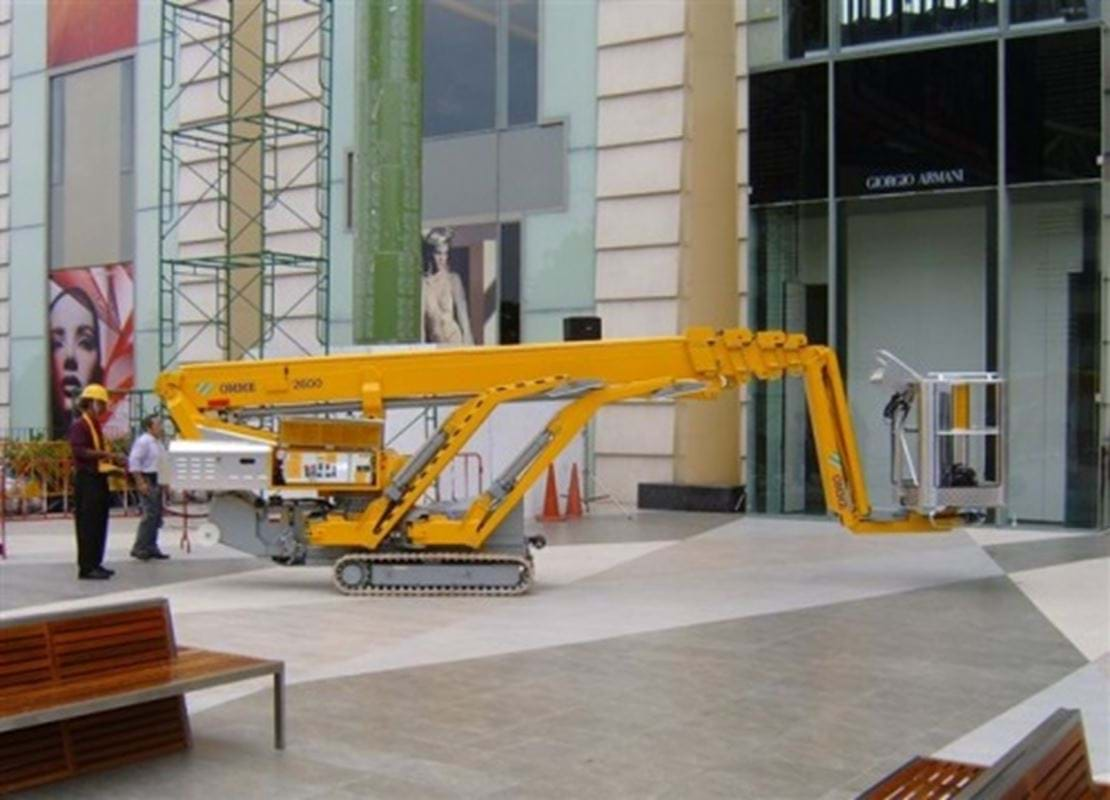 Avoid the direct mains power annoyance
When operating on single phase AC even relatively short extension cords create a voltage drop which prevents a sufficient voltage level to make the lift travel or work satisfactorily, if at all. Battery power provides self-drive and faster lift operation without inconvenient and hazardous cable connection to mains. Moreover power cuts or local voltage fluctuations do not have an influence on a battery lift performance.
Intelligent re-charge during lift operation
The OMMELIFT batteries can be re-charged at all times. If plugged into mains the charger will charge during lift operation. When activating a lift movement the charger will go on full charge and readjust to appropriate level when the movement is stopped. The charger is also designed to be plugged in for longer periods without damaging the batteries (trickle charge).
The popular OMMELIFT diesel and battery power pack is a true hybrid which facilitates all the bi-energy advantages: Engine power where heavy, constant performance is required and full battery capacity for operation in areas where air or noise pollution is prohibited or regulated.
The OMMELIFT hybrids mean optimal power source utilisation: Diesel engine, battery power and the possibility to recharge the battery pack with an on-board charger during lift operation without interruption. Furthermore, the batteries are automatically re-charged by a generator when the engine is on.
Engine start accommodates automatic change from battery to engine power and vice versa.