22.06.2013
OMMELIFT helps in maintaining a World Heritage Site
3700 RJ at work in the Seville Cathedral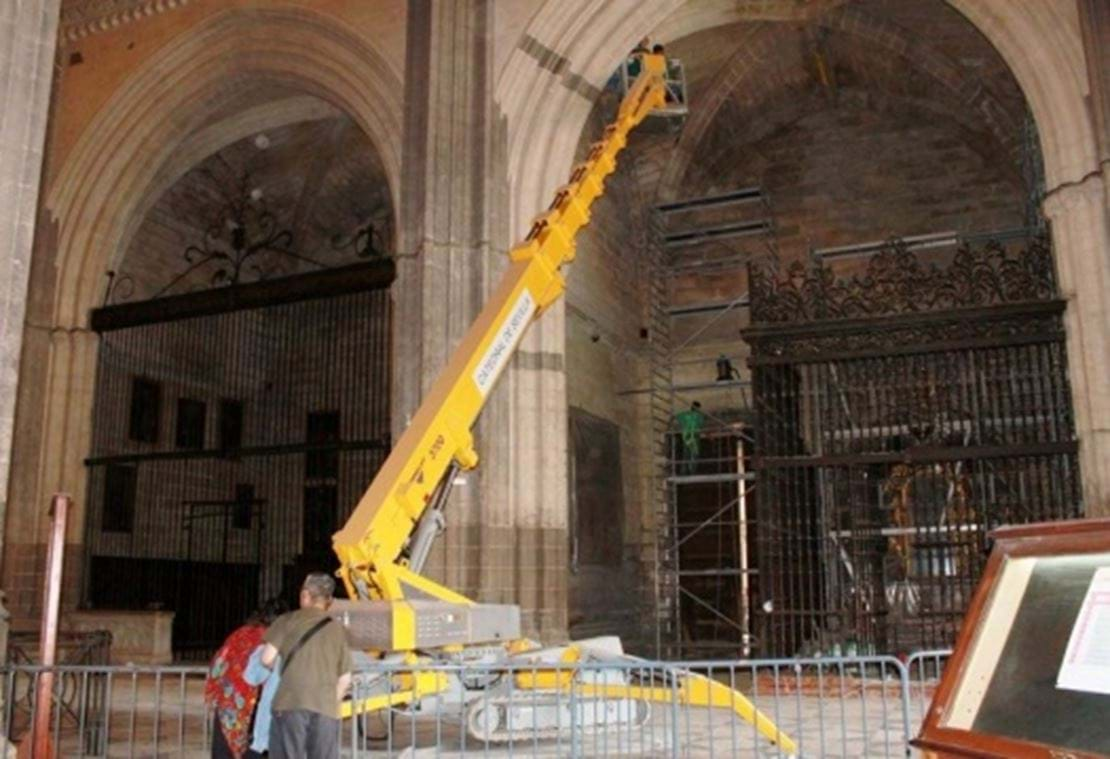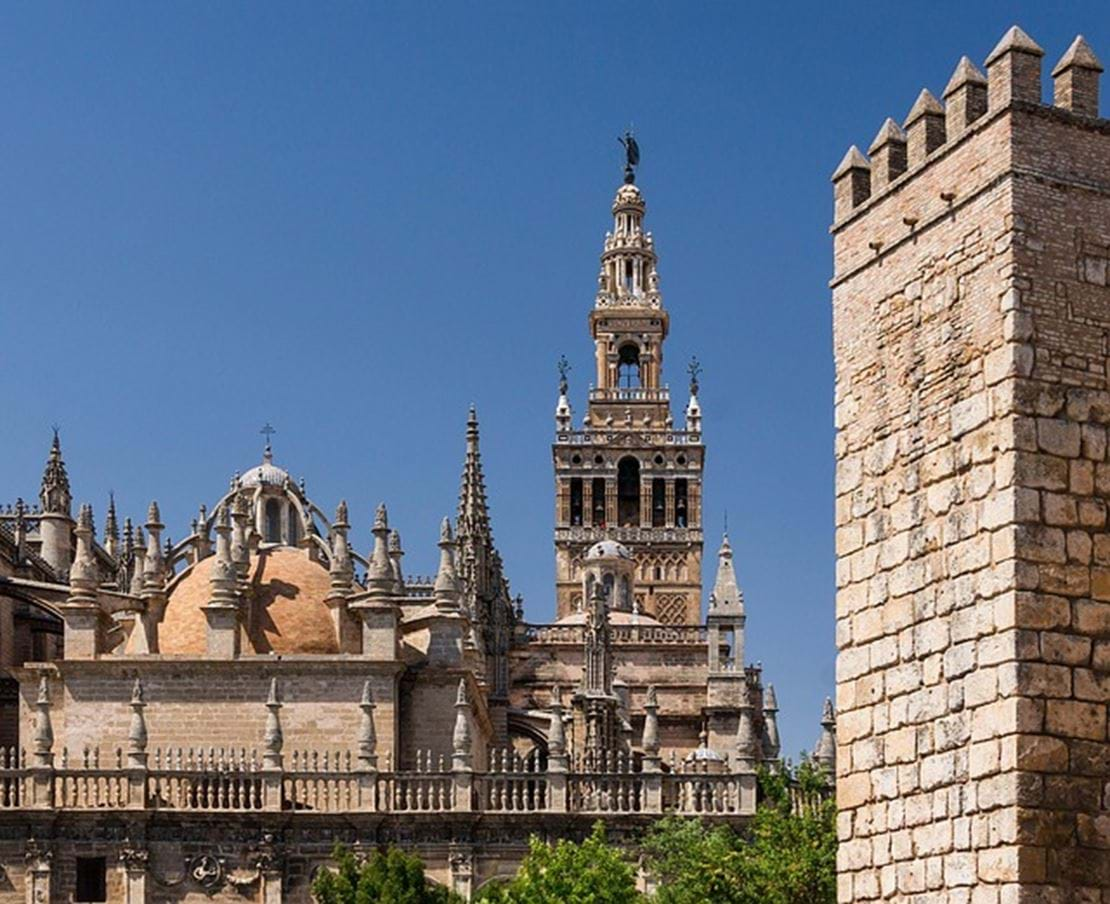 OMMELIFTs dealer in Spain Afron S.A. has delivered a 37 meter crawler for the maintenance of Seville Cathedral. It is the world's largest Gothic cathedral and the third largest church in the world. The main nave is 36 meters high and the transept rises 40 metres high. Since 1987, the cathedral has been a UNESCO World Heritage Site.
3700 RJ's versatility makes it ideal for work in the Seville Cathedral. It is a true hybrid machine, and the twin power option makes the access platform suitable for both indoor and outdoor work. In outdoor workspaces diesel is the obvious choice, while the electronic motor with a battery capacity providing more than 1 km drive is the ideal mode of operation indoor, and in other areas where air or noise pollution is regulated. Even on battery power the access platform delivers high speed and overwhelming strength in drive and lift operation. With a transport width of only 1.10 m, 3700 RJ can easily navigate through the church's narrow gates, and the articulated jib and rotating basket increase flexibility. Furthermore a working height of 37 m, an outreach of 14 meters, and a platform capacity of 250 kg makes 3700 RJ particularly suitable for this type of work.
Seville in Andalusia has a past as a flourishing commercial port and has a rich Arabic heritage. The city's cathedral was built between 1402 and 1506 on the site of the former Great Mosque of Seville from the 12th century. The only part which remains from this structure is the minaret, which was converted into a bell tower known as La Giralda, now the city's most well-known symbol.
Also the remains of the famous explorer Christopher Columbus lie in the cathedral.