22.11.2013
OMMELIFT enables giant fir cone harvest for forest workers
The first 37 metre crawler lift sold in Denmark has solved a unique working at height challenge for forestry workers.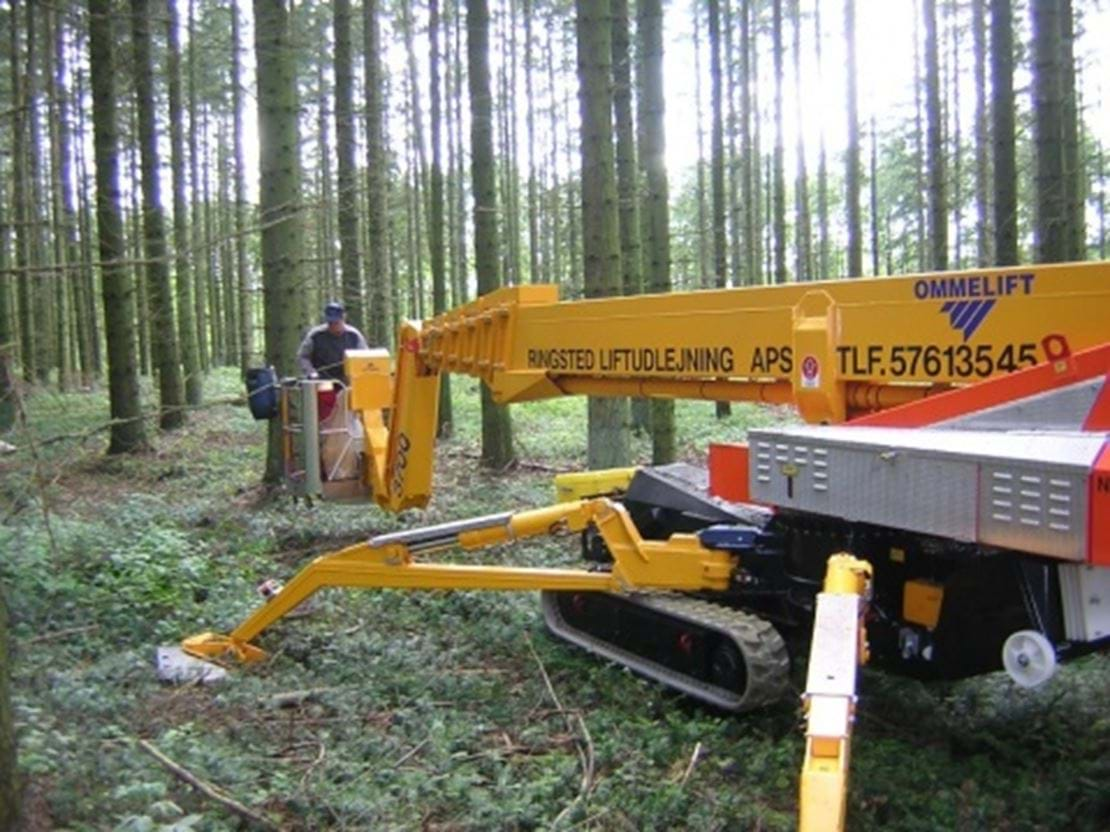 This autumn, two foresters were tasked with harvesting 20,000 litres of seed cones in just a fortnight, from six acres of giant fir trees. Almost 50 years old, the trees only produce cones on the top branches – and had grown to between 35m and 40m in height.
Tonny Bang of T/M Lift hired in the OMMELIFT 3700 RBDJ to help them achieve their objectives. "The last time we had trees bearing seed cones in this area was five years ago," said Tonny. "Unfortunately the trees had grown so tall, that the forest lifts we normally use for harvesting could no longer reach the cones. Giant firs bear cones only on the top whorls of the branches, so being able to reach the top is essential. In this situation, the 3700 RBDJ was our only option."
The OMMELIFT 3700 RBDJ is designed to traverse soft or hilly terrain, as the crawler tracks disperse the machine's weight. It has a two-speed gearbox for efficient transit and the outriggers can be set up on slopes of up to 30%, making it ideal for operation on rugged ground. Elevation takes less than three minutes to extend the seven sections of the telescopic boom to full height.
The 3700 RBDJ has a 250 kg safe working load, ample for two people with tools. It has a 37m maximum platform height and outreach of up to 14m. The 130° fly-jib facilitates working up and over obstacles and the 82° basket rotation enables efficient operation in narrow and awkward places.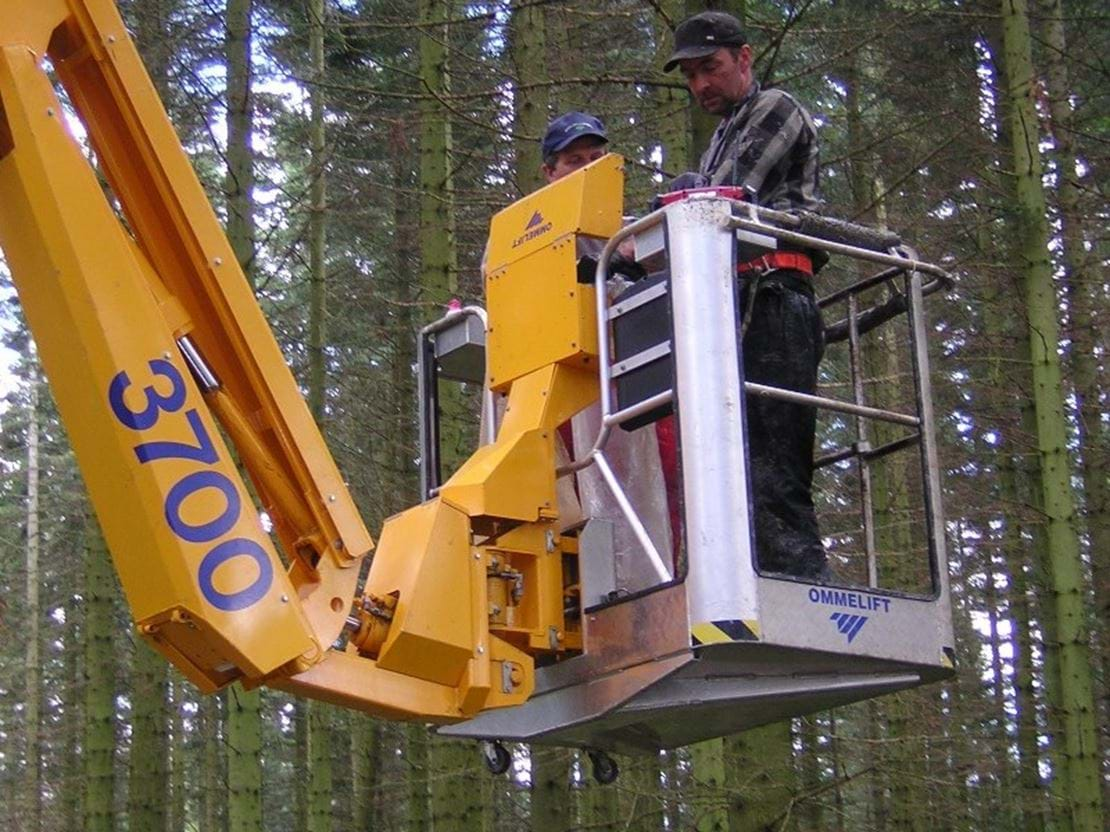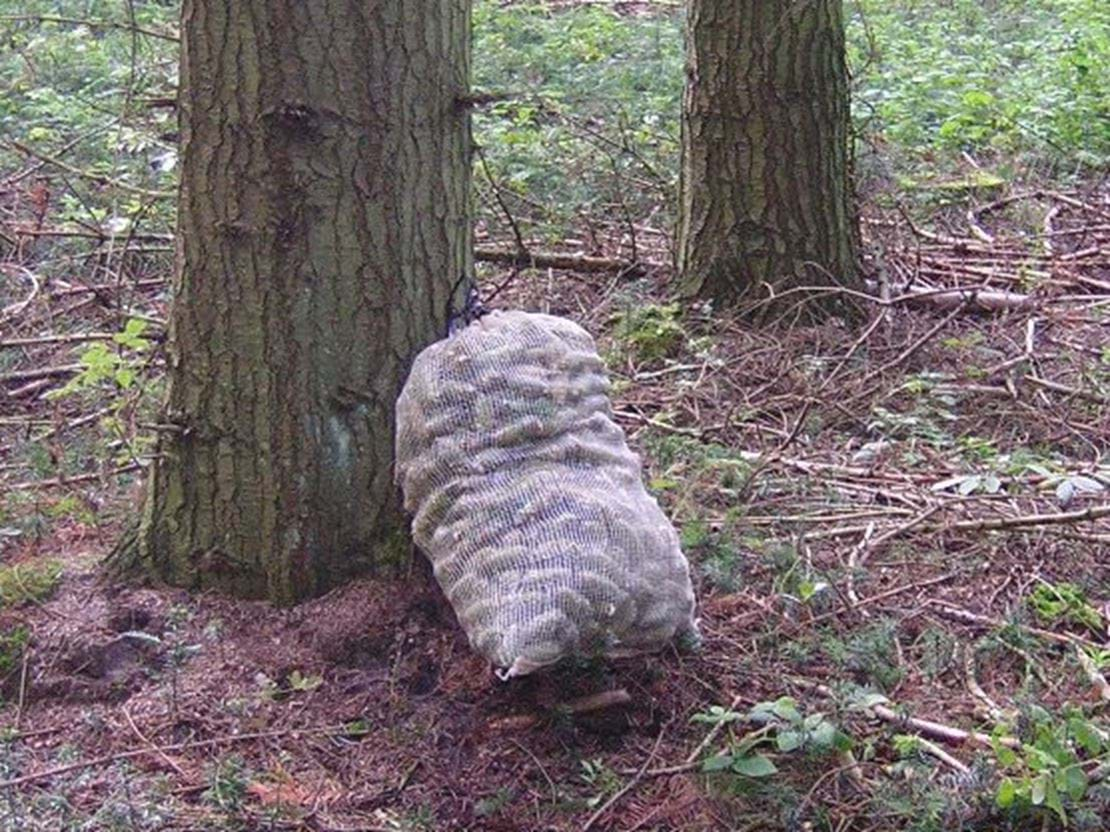 The Giant Fir (Latin: "abies grandis") is a fast-growing tree whose branches are primarily used for creating decorations such as Christmas wreaths. Seeds harvested from the cones are sold to nurseries for growing new plants. One sack of cones contains 60 litres, enough seeds to produce 10,000 new trees.
"Harvesting cones is piece work, so it is crucial that the lift is quick and easy to set-up correctly to avoid any disruption of the work," added Tonny.
Tonny hired the machine from Danish rental company Ringsted Liftudlejning. The company said it is finding a lot of applications for the machine, because of its light weight, excellent working envelope and compact stowed height and width.
"With the delivery of type 3700 RBDJ we are now able to take on more special assignments," said Morten Lynghoejen from Ringsted Liftudlejning. "Despite its extensive working height, the lift has incredibly compact dimensions. This also makes it able to meet the needs of our customers who need less reach, but still require compact stowed dimensions."