22.12.2013
OMMELIFT 2750 RXBDJ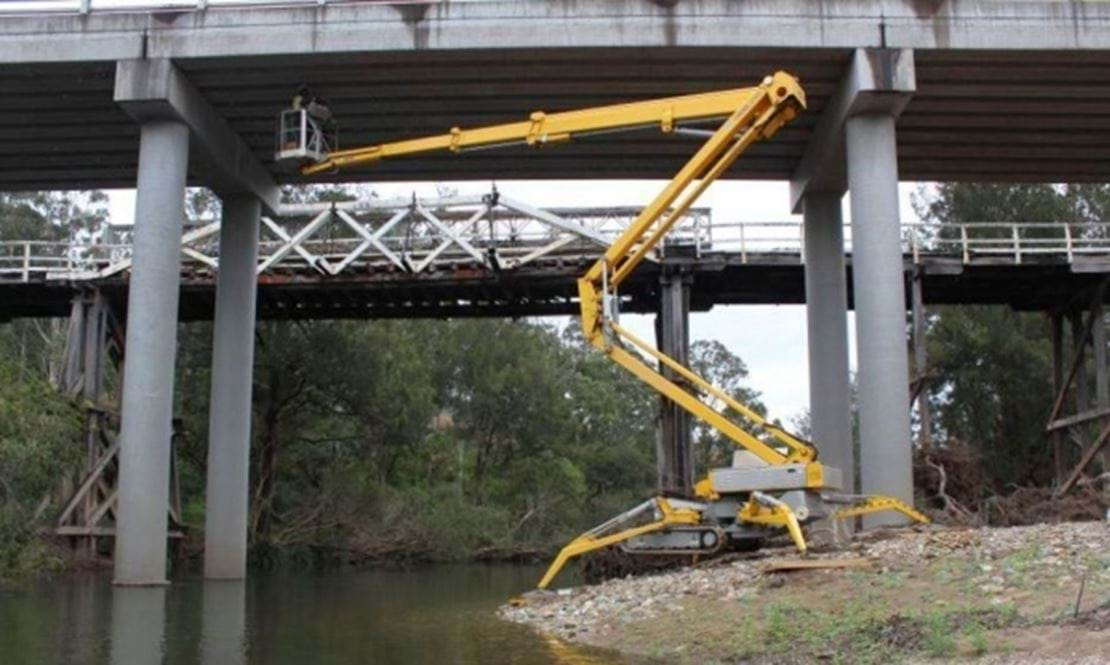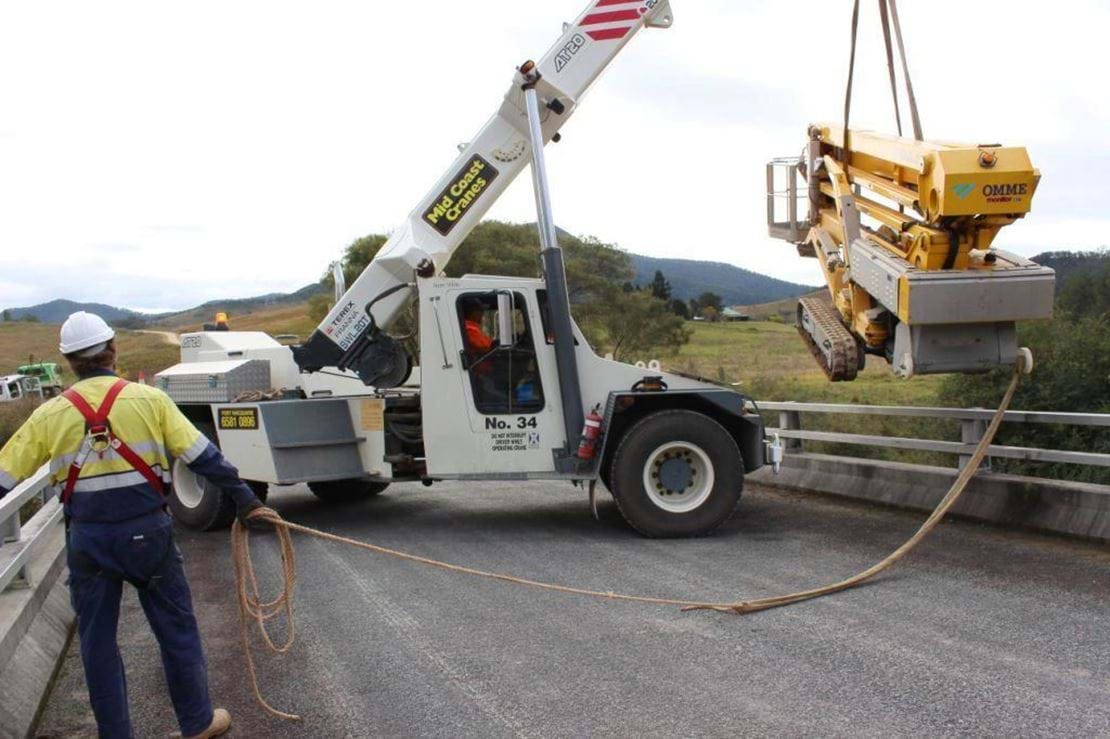 With its ability to drive across and set-up on uneven, boggy terrain, the OMMELIFT 2750 RXBDJ crawler was the ideal choice for undertaking a bridge inspection operation in northern New South Wales, Australia.
The compact dimensions and light weight of 2750 RXBDJ allowed it to be safely craned down off the bridge, and then it was able to drive across loose gravel and set up on the same.
Large stabilizer pads were used to spread the load and ensure a safe set-up.
The excellent horizontal outreach of up to 15.5 meter provided good access to all points under the bridge.
The lift was sold by Monitor Industries Pty Ltd, official OMMELIFT dealer in Australia and New Zealand