22.09.2013
Hochmuth takes the first OMMELIFT 2500 RXBDJ in Germany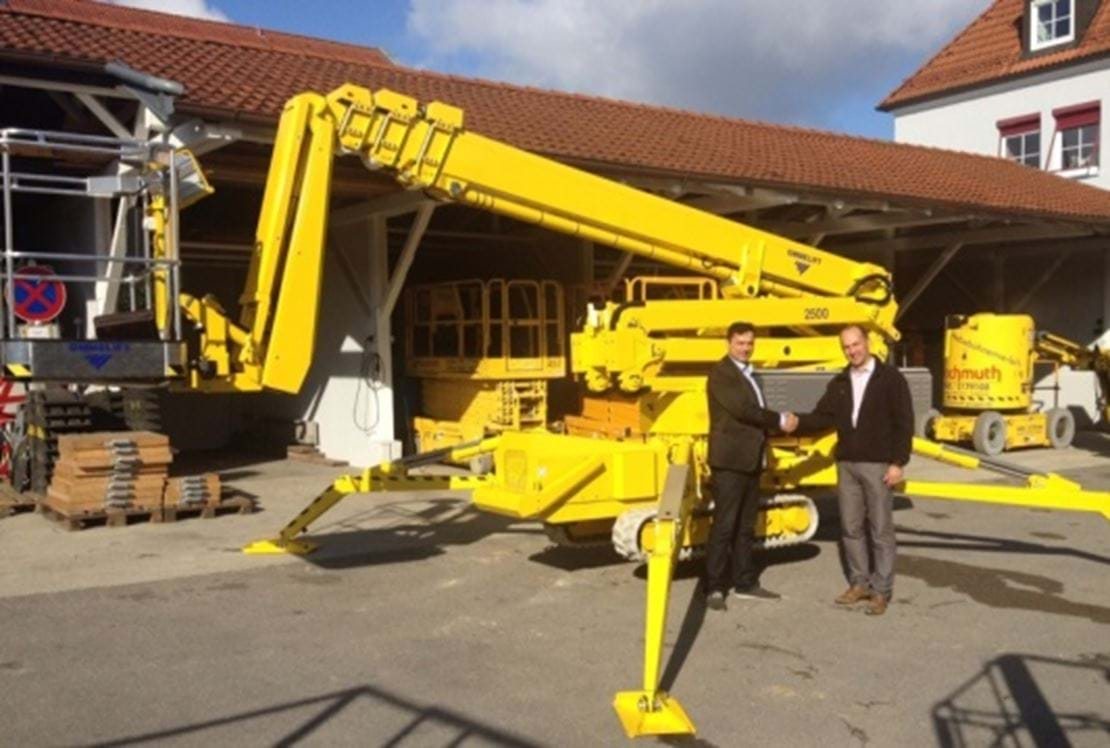 German crane and access rental company Hochmuth in Augsburg has taken delivery of the first OMMELIFT type 2500 RXBDJ articulated spider lift sold in Germany.
The compact crawler mounted lift, with a travelling with of only 1.1 metre, features a heavy duty dual arm sigma type riser and a 1.4 metre articulated jib and is supplied with an automatic stabilizer levelling system.
The good overall parameters, the excellent up and over capabilities, and the easy operation of the lift convinced the managing director of Hochmuth, Stefan Drischberger, to go with the 2500 RXBDJ.
The fact that it is a battery/diesel bi-energy unit, meaning a diesel engine for outdoor use and a battery pack - which does not need to connect to the mains - for indoor use was another contributing factor as well as Hochmuth's previous good experiences with crawler and trailer lifts from OMME LIFT.