15.07.2012
Seven for Saudi
For the Princess Mora Bint Adulrahman University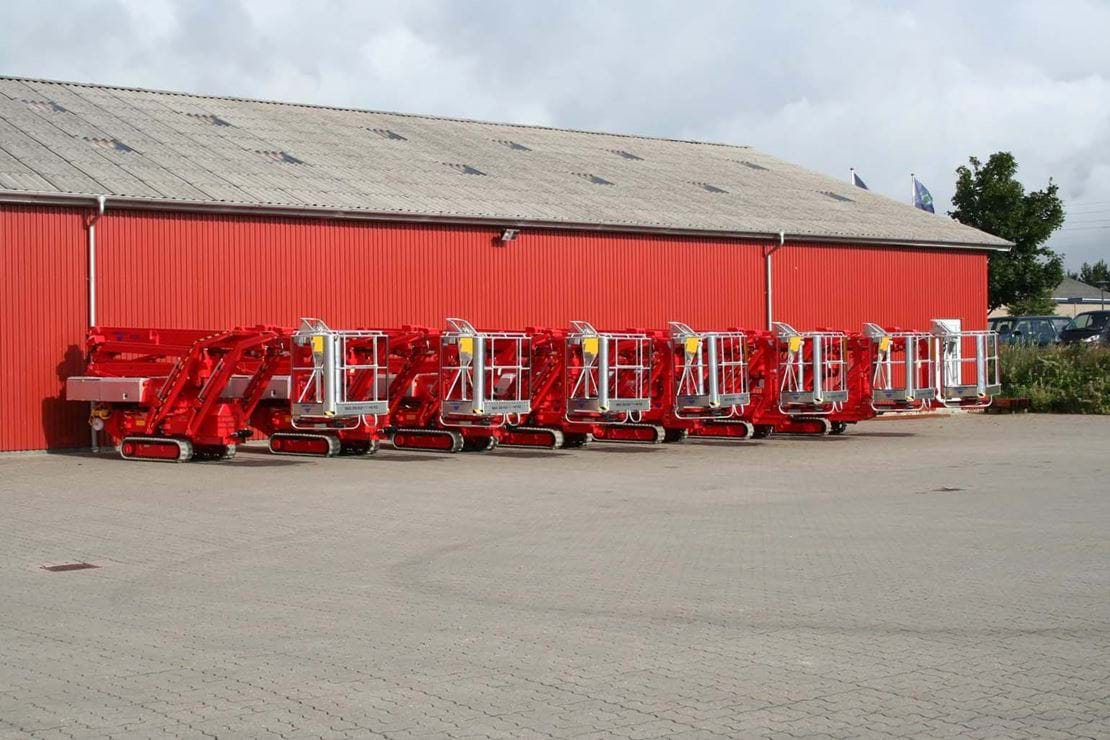 This week Omme Lift of Denmark shipped 7 spider units to Saudi Arabia. The lifts are acquired for site maintenance at the new Princess Nora Bint Abdulrahman University. The extensive consultancy and purchasing arrangements have been executed by Omme Lift dealer Masa Equipment Company in Riyadh.
Type 1930 RXBD is mounted on a crawler chassis and is battery and diesel powered for indoor and outdoor use respectively. A factor also weighted for this particular project is the unrestricted outreach with the full 200 kg basket load. See link to the right for more 1930 RXBD details.
The new university is for women and covers 8 million square metres. The location is on King Khalid International Airport Road in the north of Riyadh. The total built-up area is around 3 million square metres. The university will include administration buildings, 13 faculties, a 700-bed student hospital, laboratories, research centres and a residential area that includes accommodation for students and staff. The capacity of the university is around 40,000 students. 
King Abdullah has changed the name of the university from:
"King Abdullah University for Women"
to
"Nora Bint Abdul Rahman University for Women"