22.08.2012
New OMME TRAILER LIFT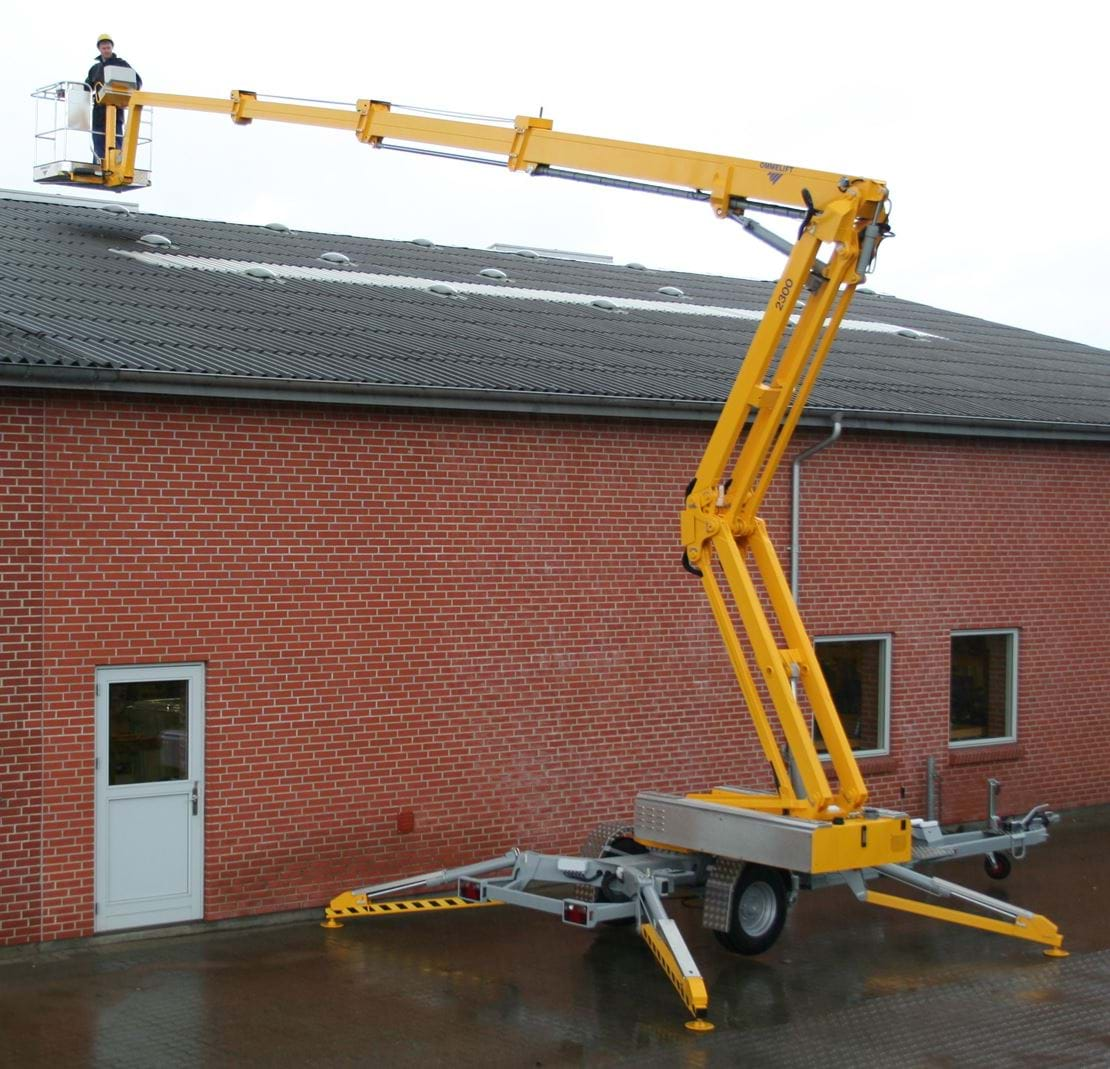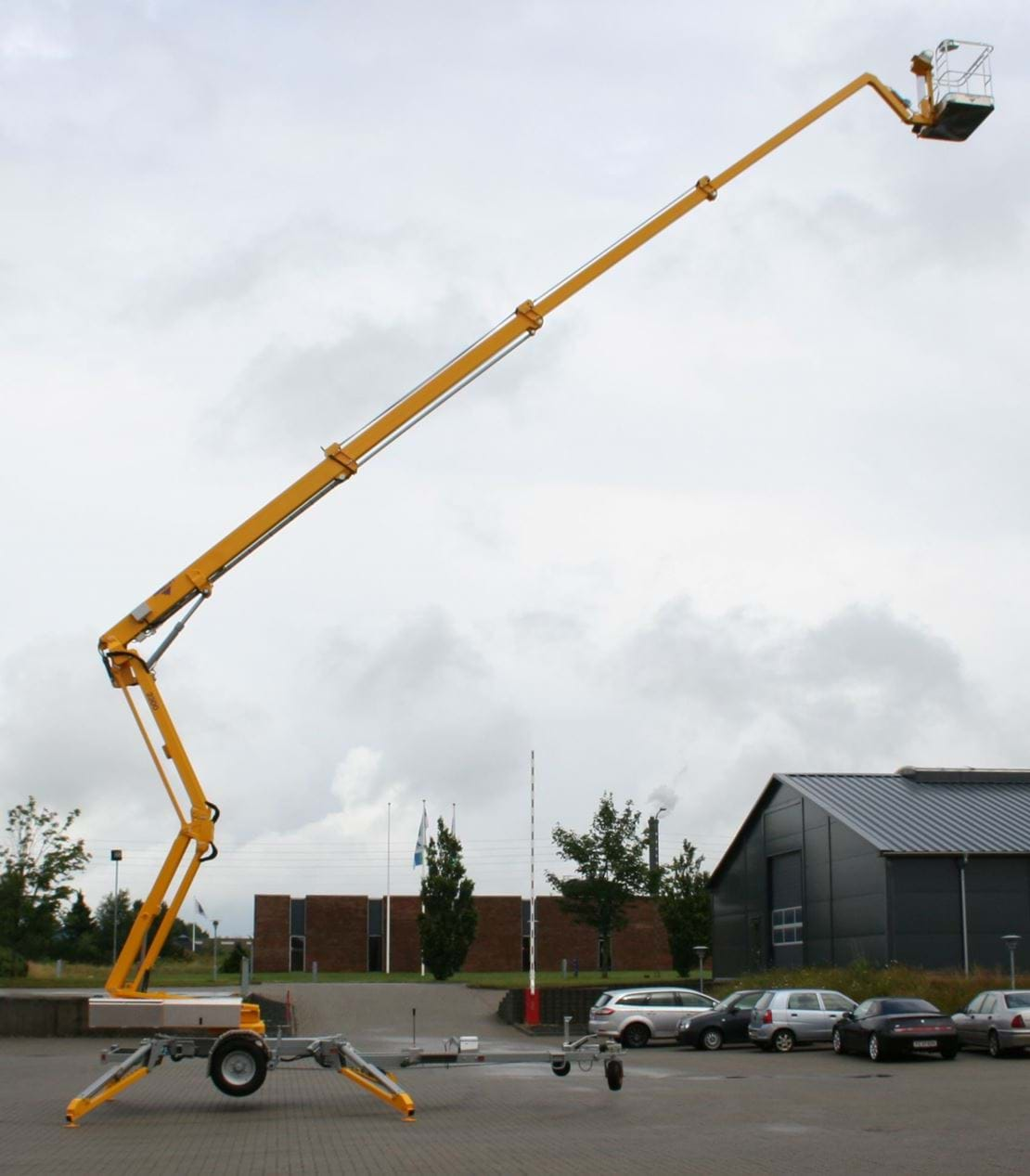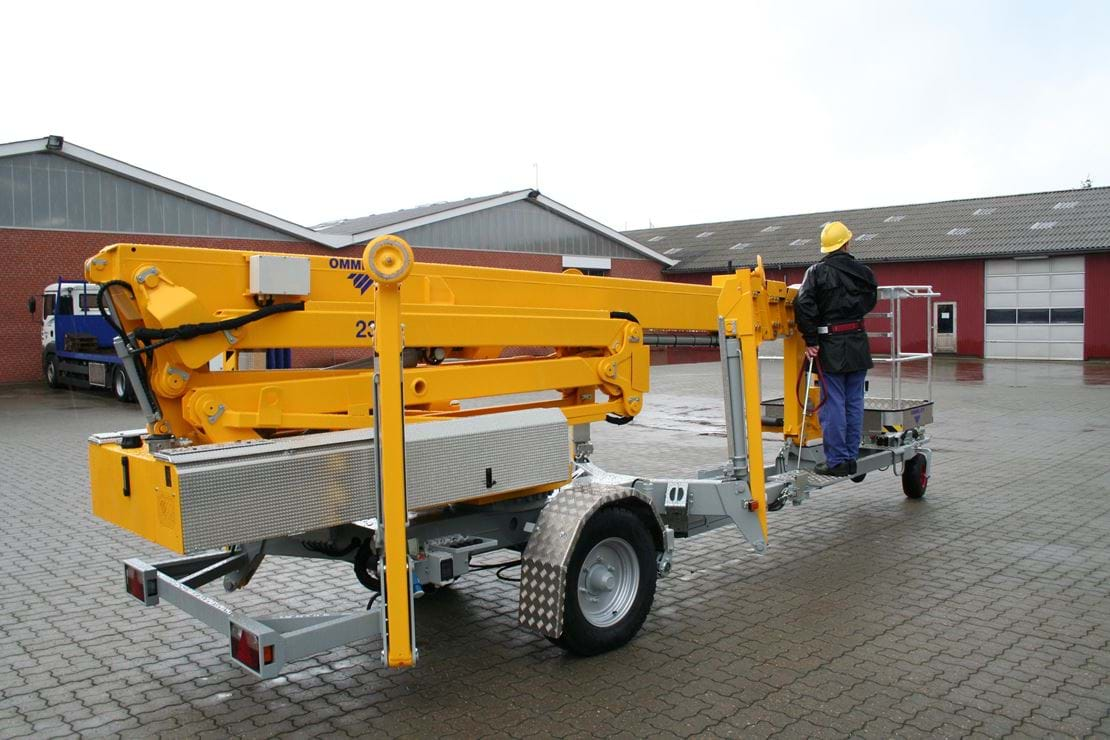 New compact trailer lift from OMME LIFT
The new trailer-mount, type 2300 EX, has a max. working height of 22,6 metres, an outreach up to 12,7 metres with 80 kg and nearly 10 metres with a 200 kg basket load. A zero tail swing articulating riser makes the up and over outreach achievable with a free clearance of 6 metres at full stretch. A transport length of only 7.32 metres, a transport width of 1.70 metres and a low own weight of 3300 kg makes manoeuvring easy in narrow and awkward places.
Power sources available
Standard features include a 200 Ah battery pack which can be extended to 400 Ah. The battery power pack works with minimum noise and no exhaust green operation, supplying rapid and stable lift movements. If extra power capacity is needed, battery and combustion engine operation is an option. A strong 1-cylinder petrol or diesel engine with individual pump systems is mounted. 230 V mains operation is available too.
Hydraulic propulsion
With hydraulic propulsion OMMELIFT type 2300 EX can be easily manoeuvered around the worksite. The user-friendly propulsion unit, operated from a stand-on platform, gives the operator a good overview at manoeuvring.
High stability
In spite of the compactness and the low own weight, the lift provides a stable performance, even when working at max. outreach. Stability also applies to high speed towing due to low center of gravity.
New design – basket suspension
OMMELIFT type 2300 EX is the first trailer mounted lift that OMME LIFT supplies with a new basket hinging with a flat bottom and a new basket turn. This makes access on roof tops even more simple and practical.
Presentation
First time release is at Platformers Days in Germany on the 7th and 8th of September 2012– www.platformers-days.de
Delivery
OMMELIFT 2300 EX is available from September 2012.