22.02.2012
More Omme lifts for Higher Access Ltd.
three new track mounted Omme telescopic spider lifts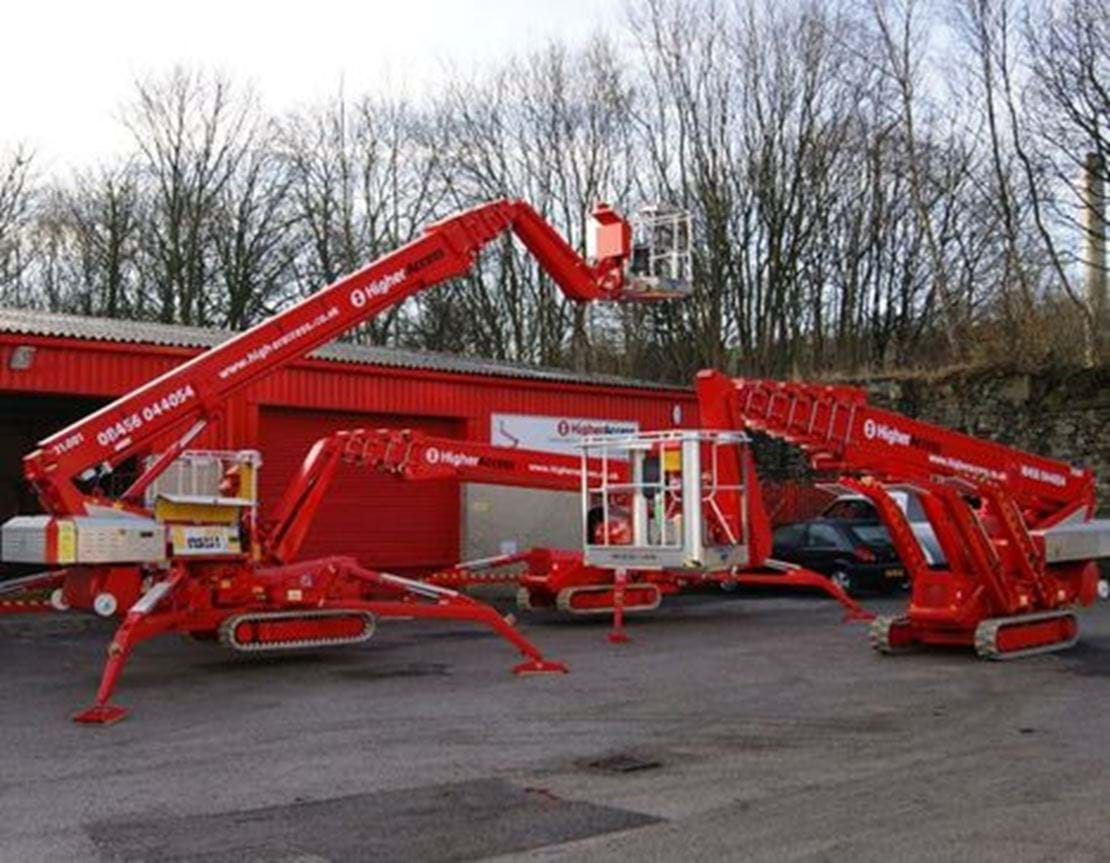 UK based spider lift rental specialist Higher Access has taken delivery of three new track mounted Omme telescopic spider lifts with working heights of over 30 metres. All lifts are diesel and battery powered to avoid the direct mains power annoyance.

When operating on single phase AC the extension cord can create hazardous situations and is usually never long enough. If long enough it is many times too long to carry a sufficient voltage level to make the lift travel or work satisfactorily.
The Ramsbottom, Manchester, based company has purchased the first 37 metre 3700RBDJ Omme Lift in the UK together with two 31 metre 3150 RBDJ's from UK distributor Access Platform Sales. Higher Access says that the new Omme Lifts are part of its strategy to expand its share of the 30 metre plus market.
Operations director Peter Ashburner says: "Our previous experience of the 2200 and 2600 Omme Lifts, the positive customer feedback and the compactness of these units made the decision to purchase the 3700 and 3150's an easy one. We are very happy with the Omme brand. The machines are available with a good choice of options and are very reliable. We opted for upgraded drive motors for increased travel speed, tri fuel power, wireless remote control, 400 Ah battery capacity, auto-levelling and non-marking tracks".