22.01.2011
Atrium lifts
Compact access platforms mounted on fast moving crawler chassis'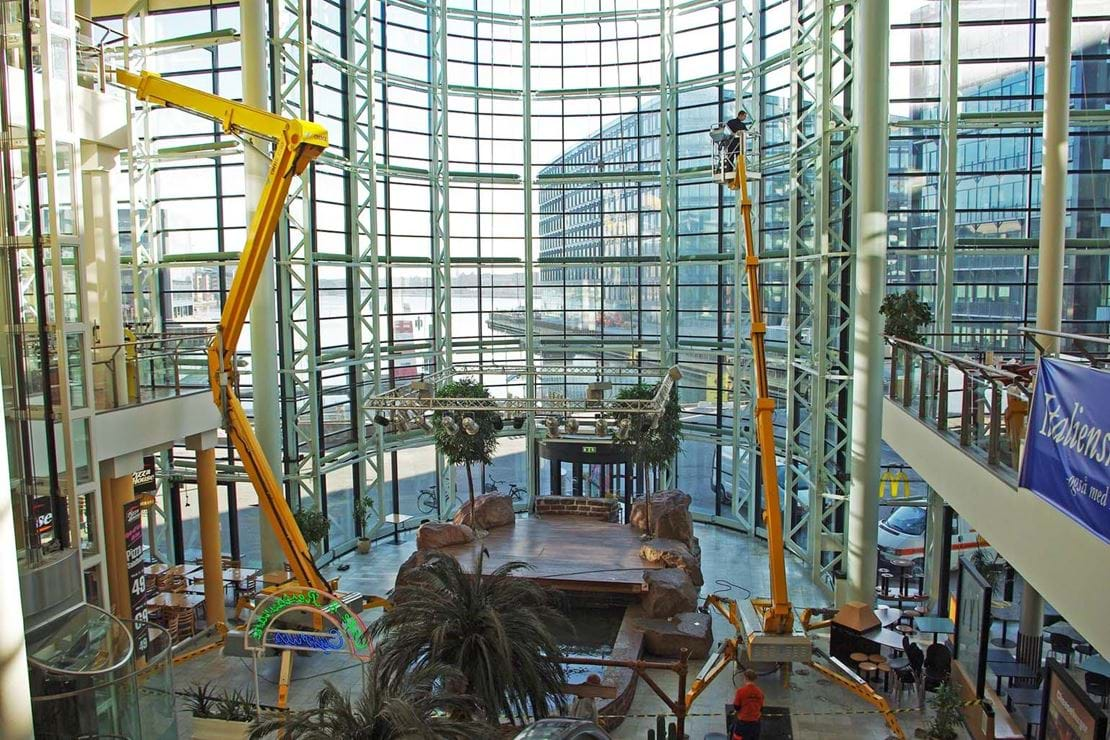 Compact access platforms mounted on fast moving crawler chassis'
The battery power pack makes the lift equally efficient in outdoor as in indoor environments. The two electronic motors powered by 8 high capacity batteries provide the strong driving force. No hazardous extension cables linked to mains are needed when travelling down the outdoor pavement or the indoor lane with a substantial speed and turning strength.
The direct mains power annoyance
When operating on single phase AC the extension cable is usually in the way and never long enough. If it is long enough it is presumably too long to carry a sufficient voltage level to make the lift travel or work satisfactorily. Furthermore, power cuts or local voltage fluctuations do not have an influence on a battery lift performanc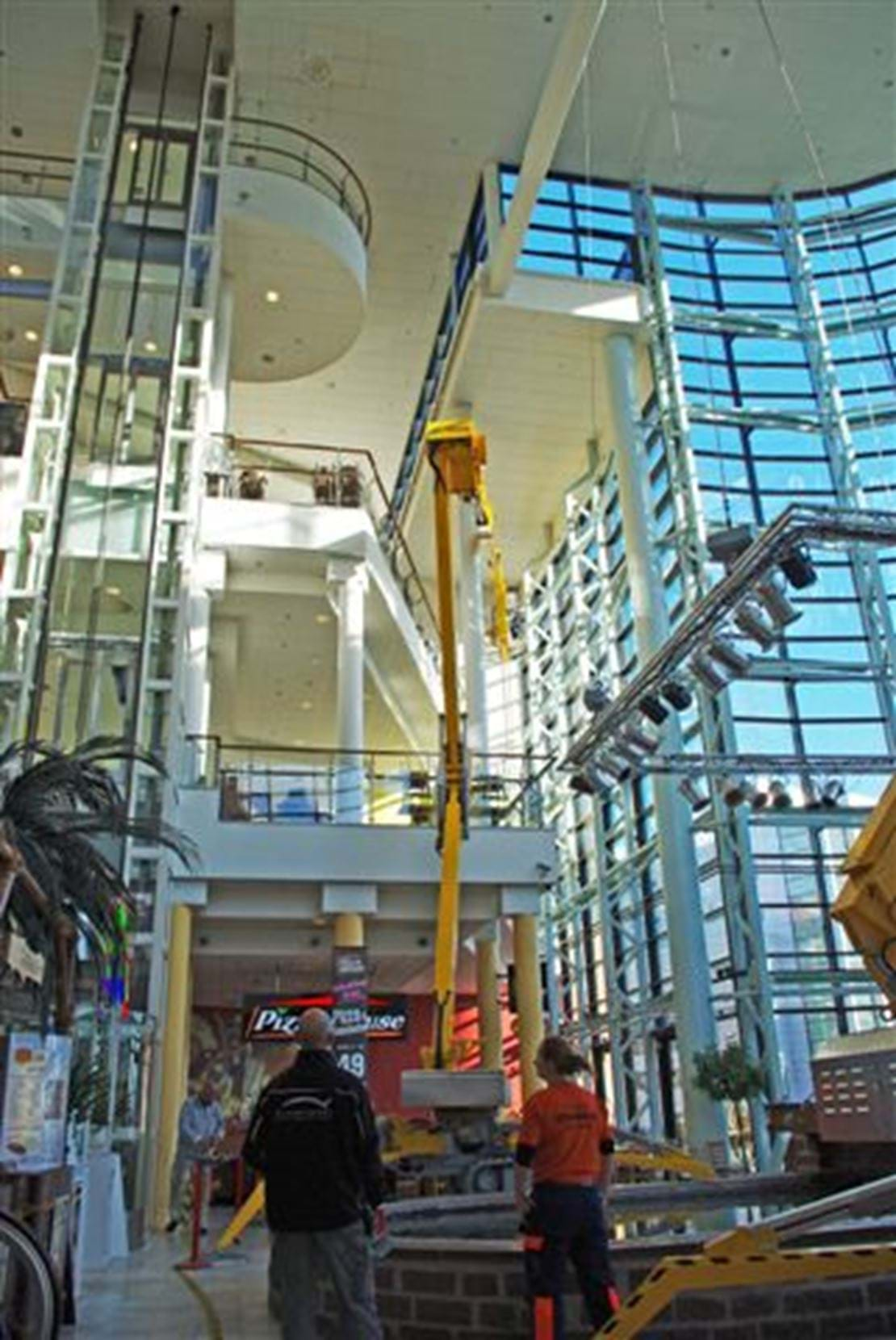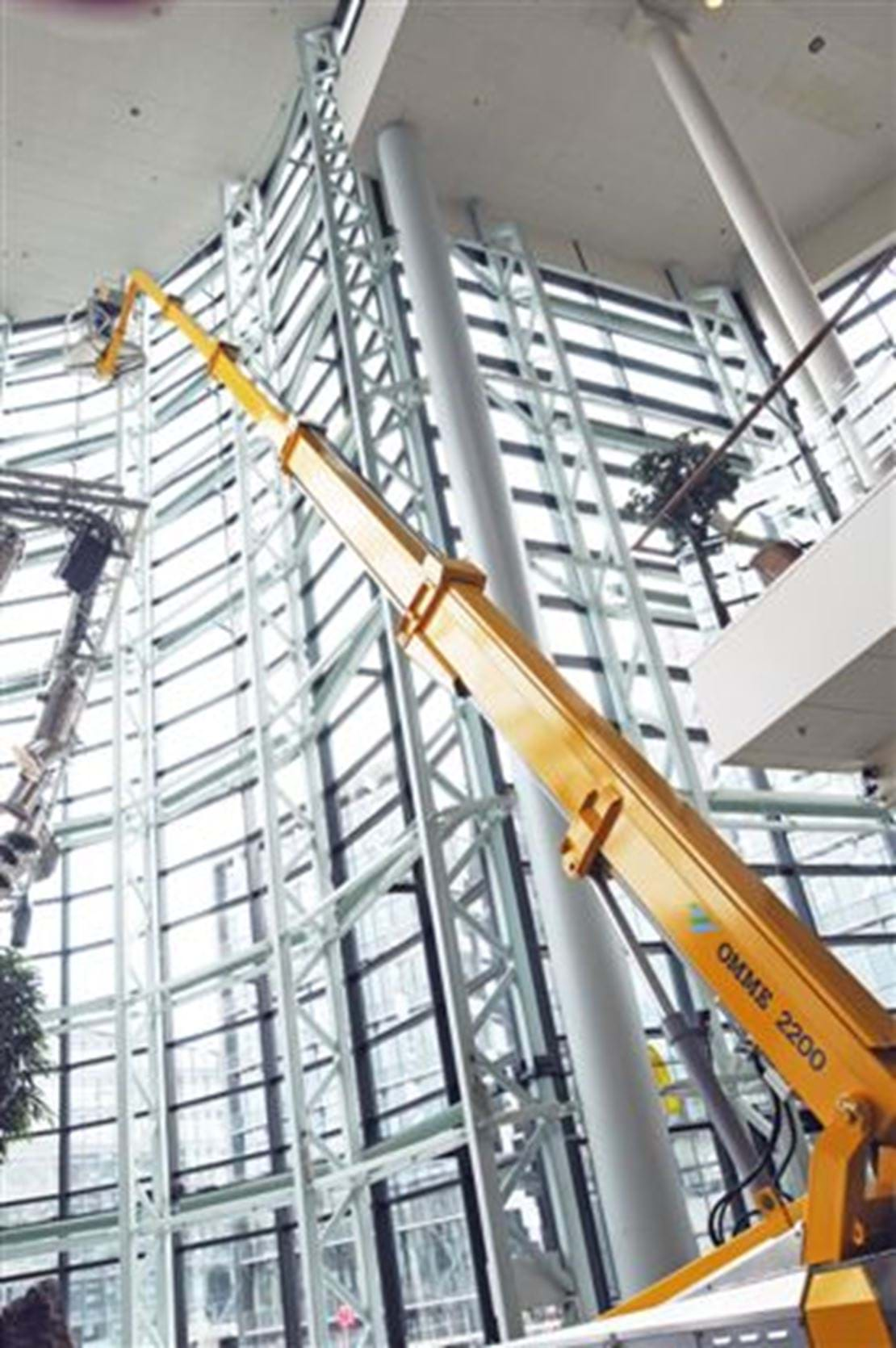 Power source reliability
The 400 Ah battery powered atrium-versions are also equipped with a 50 Amp transformer which works as a back-up system in the event of too low battery voltage. When connected to mains the transformer and the charger of the lift will supply the required power in order to continue operation.
1 charge = 1 kilometer (0.6 miles)
Charge e.g. the Ommelift 2200 RB (21.8 m/ft 71') once and the battery pack will actually drive the lift
1127 m (0.7 miles) without a stop and with a speed of up to 1.35 km/h (0.84 mph).
Low ground pressure
The crawler chassis is dispersing the machine's already low weight widely when travelling on delicate surfaces like pavements, lawns, marble or similar. Generally in connection with applications where high and extensive reach is required but low weight a necessity.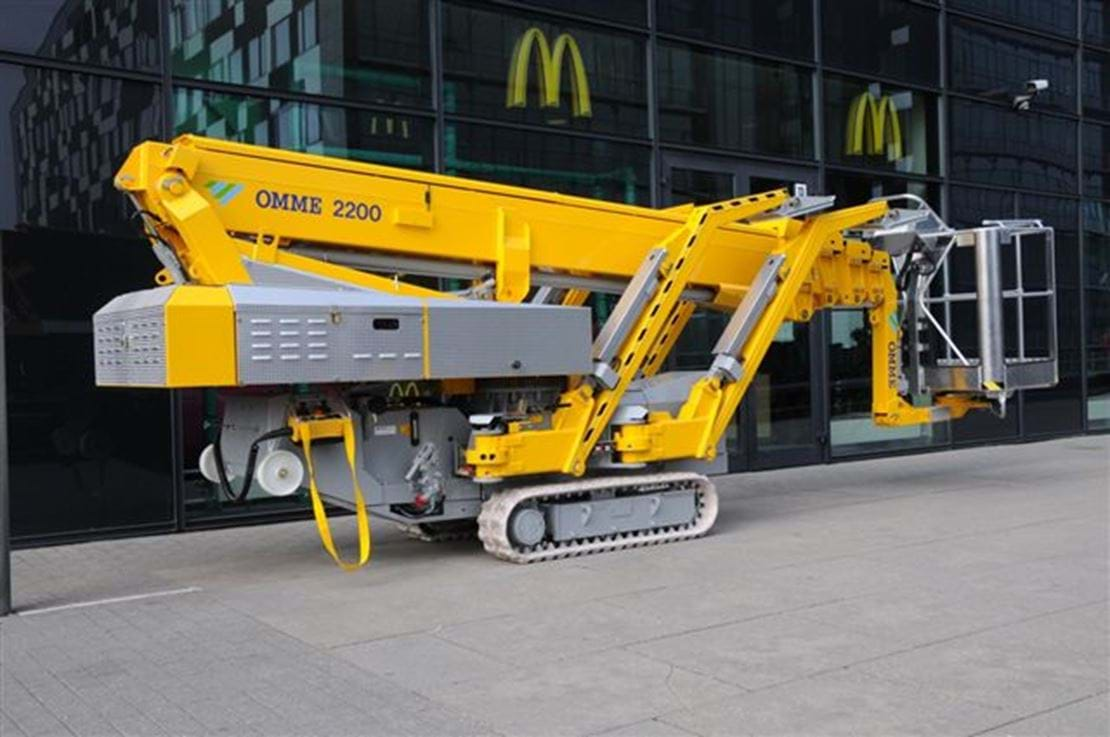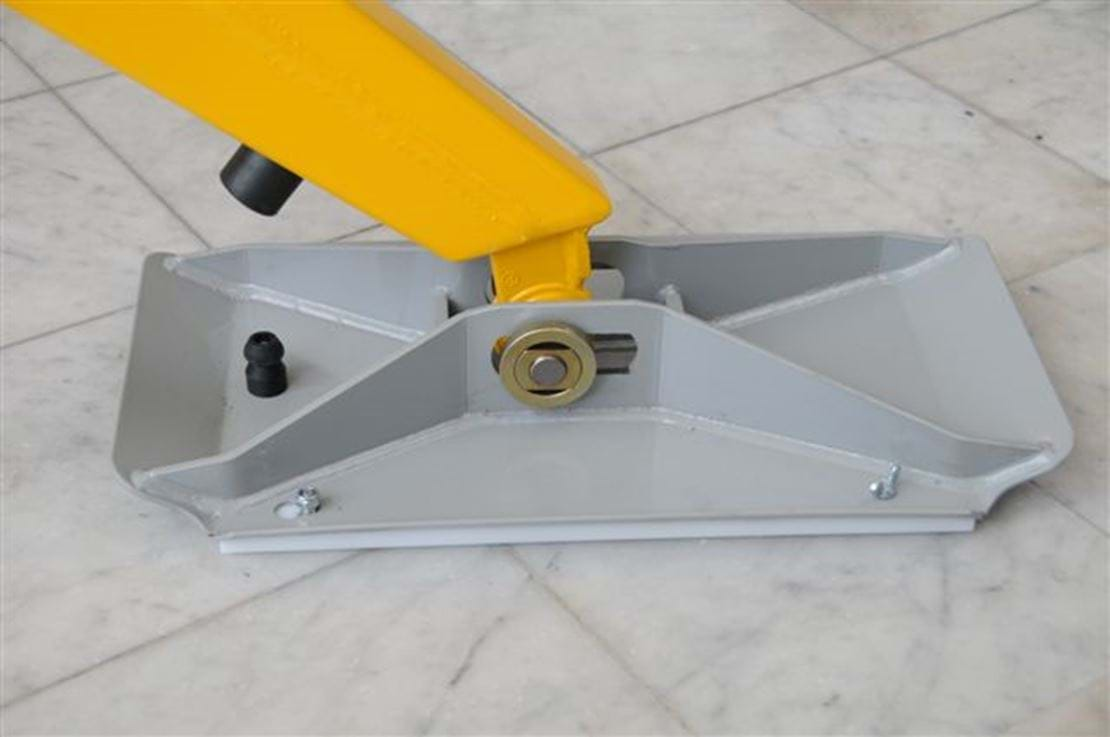 Remarkable jack up
The wide, narrow or extremely narrow stabilizer positions allow deployment in tight areas or other inconvenient places. Additionally, the up to 40% set-up
ability provides operation where selfpropelled booms or scissors are unfit to
work due to too steep inclines like hilly ground, steps or landings.
More technical details and brochures
See respective product pages. Working heights to 37 m (ft 121')