22.01.2009
OMME 27.5 metre crawler type articulating/telescopic
Long outreach on new spider!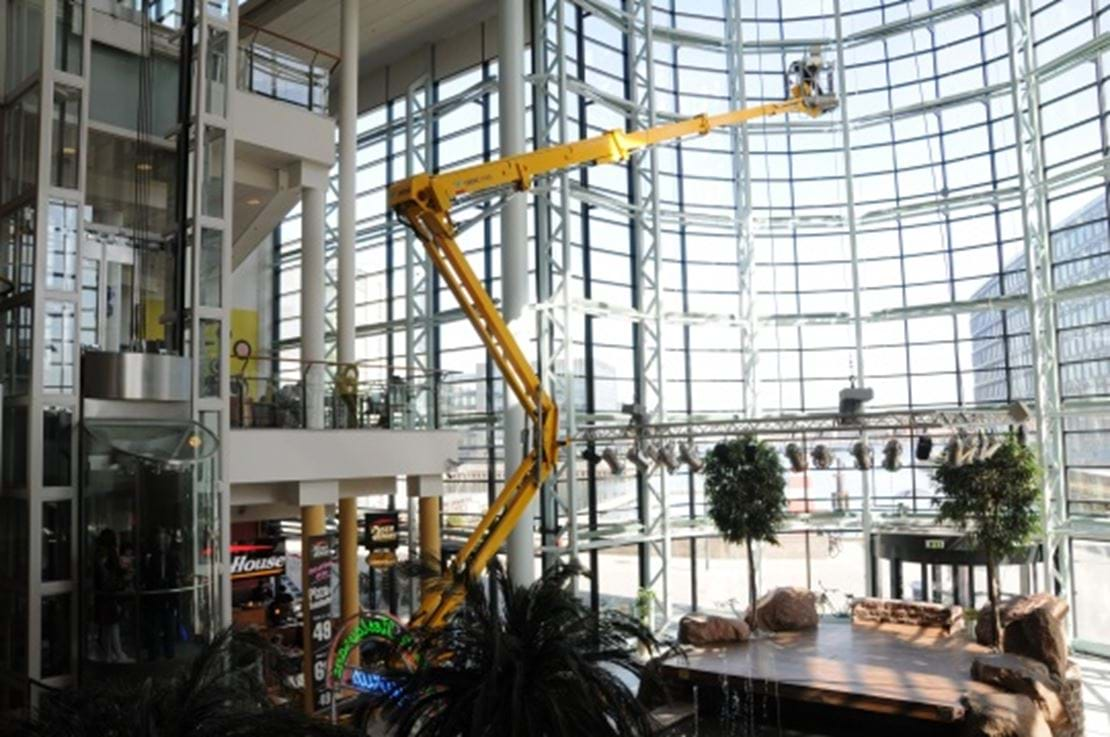 The new spider platform from Danish manufacturer, OMME LIFT has been designed with a 15.5m outreach which is greater than that of any of the company's other spider models.
The Omme 2750 RBDJ will be of particular interest to users who need to negotiate obstacles at height such as tree surgeons or those working up-and-over buildings or other obstacles.
The 2750 RBDJ, has a maximum working height of 27.5 m with a 200 kg basket load. The 15.5 m outreach and a zero tail swing articulating riser give 10.5 m up-and-over free clearance. The long movable jib provides final adjustment. The transit length is 7.5 m and standard width is 1.5 m but can be reduced to 1.1 m.
Manual levelling stabilisers allows the machine to be used on uneven levels up to 40%. Gradeability is 35%, equivalent to 19.3° and combined with the non-skid crawler belts the platform can be used on most terrains. These features enable the machine to negotiate park and woodland areas and town centres where kerbs or other obstacles must be overcome.
The crawler chassis is designed to be both strong and disperse the machine's weight widely. This is important when operating on more sensitive surfaces such as quarry tiles, flagged foot paths, wooden floorings, or in applications where the platform is craned into storey buildings where high reach is required but low weight necessary.
The Omme 2750 RBDJ will be available from late spring 2009