20.04.2007
OMME MINI 15 E telescopic trailer lift
15 m trailer lift which stays at a total weight of 1500 kg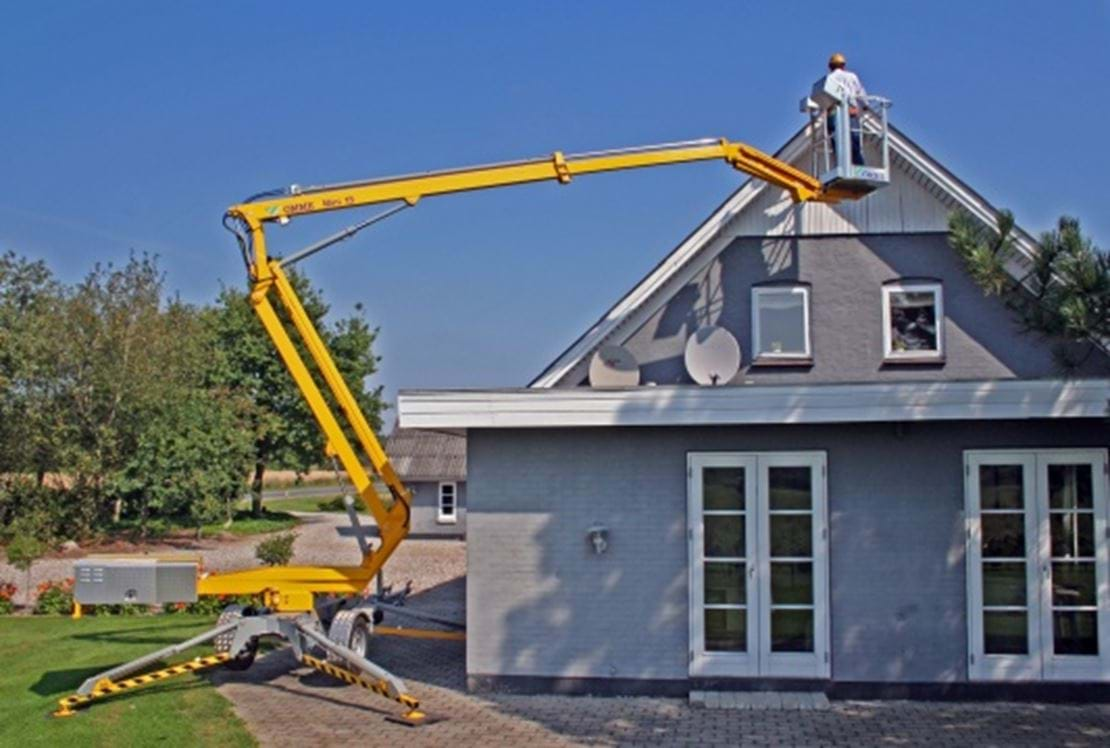 At last a battery powered 15 m trailer lift which stays at a total weight of 1500 kg.
By introducing type Mini 15 OMME LIFT has finalized the development of the Mini-lift series which can be towed by private cars and smaller vans.
Low weight and great outreach:
The new Omme Lift has a working height of 14.9 m and an outreach of 8.6 m. The total weight is only 1500 kg in spite of features like self-drive and a heavy duty battery pack. The battery powered Mini 15 is today the only compact trailer mount of the market in this class.
Compact:
With the axle retracted, the overall width is only 1.05 m enabling the Mini 15 to pass through minor double doorways and narrow openings, similar to the other lifts in the Mini series. Moreover, the transport length - less than 6 m - means easy manoeuvrability around the work site.
Up and over obstacles:
A user-friendly fly jib ensures a more convenient and precise lift operation of the Mini 15 such as the Mini 12. Further a special boom design enabling the upper boom and jib-boom to reach a free clearance of 4.9 m is standard feature. The lift is therefore very suitable for tasks up and over obstacles, both indoors and outdoors.
Battery- or mains operation:
Similar to Mini 12 the Mini 15 can be supplied with 230V mains operation.
With the Mini 15 the series of Mini-lifts tops - now including of the following 3 types:
Mini 10.5 - working height 10.5 m - outreach 6.80 m - own weight 1050 kg
Mini 12    - working height 11.9 m - outreach 7.85 m - own weight 1200 kg
Mini 15    - working height 14.9 m - outreach 8.60 m - own weight 1500 kg