Battery powered lifts
In need of a lift which works without access to mains voltage? Then you're in the right place! This advantage and many more are defining for Omme Lift's battery powered lifts. If you have any questions, comments, etc., click here to contact us
Battery Powered lifts
Our battery powered lifts are always ready to use - just turn them on and you'll be working right away!

Omme Lift's battery powered lifts has among others these clear advantages:
The battery pack provides you with capacity for a day's worth of work
You can use the battery powered lift where no mains voltage is available
The battery produces fast movements for the lift
Battery power is silent
Battery power provides you with optimal force and speed on the lift's propulsion
If you want to use the lift continuosly - just connect it to mains voltage and it turns on the charger! Meanwhile, the lift will maintain the clear advantages of battery power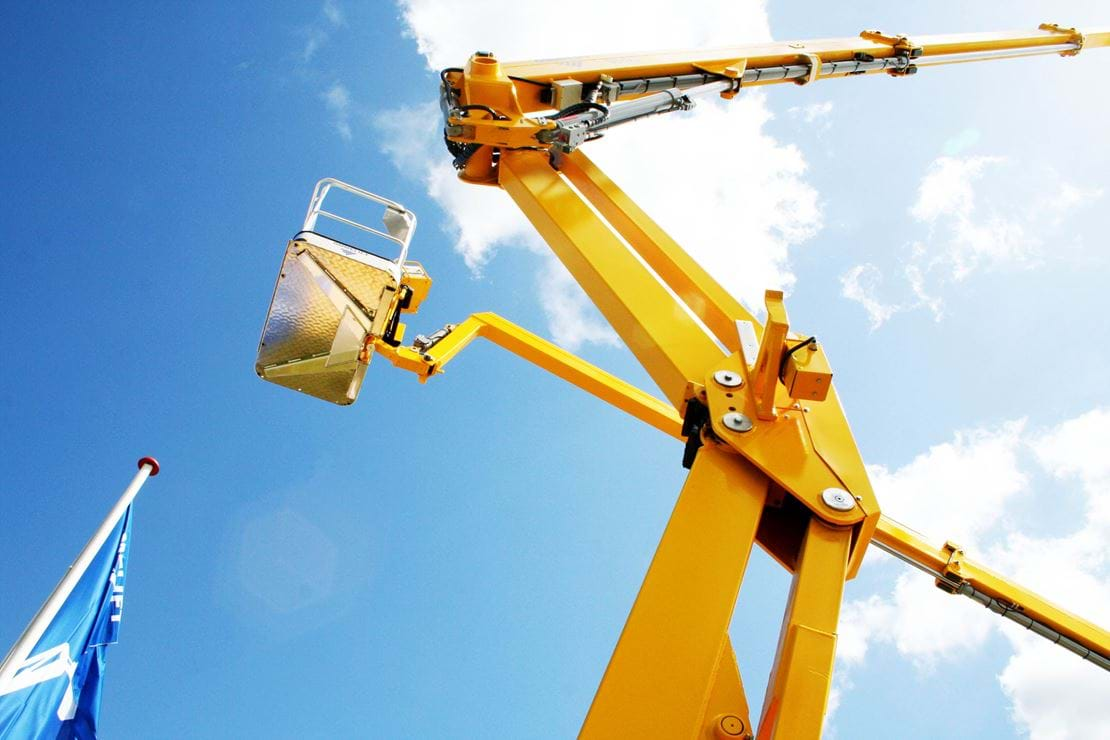 230 V-lifts' shortcomings
230 V-lifts always have to be connected to either mains voltage or a generator to be able to perform - contrary to our battery powered lifts, 230 V-lifts are not always ready to operate!
Furthermore, 230 V-lifts are prone to these problems:
The fuses are overloaded and will switch off due to voltage drop in the needed extension cord for the 230 V-lifts
Slow movements and limited propulsion speed are as well problems concerning 230-V operation
Noise and air pollution and therefore discontinued work are some of the consequences due to the generator 230 V-lifts need, when there's no access to mains voltage